Robbery Suspect Fatally Electrocuted After Jumping Onto Subway Tracks While Escaping Arrest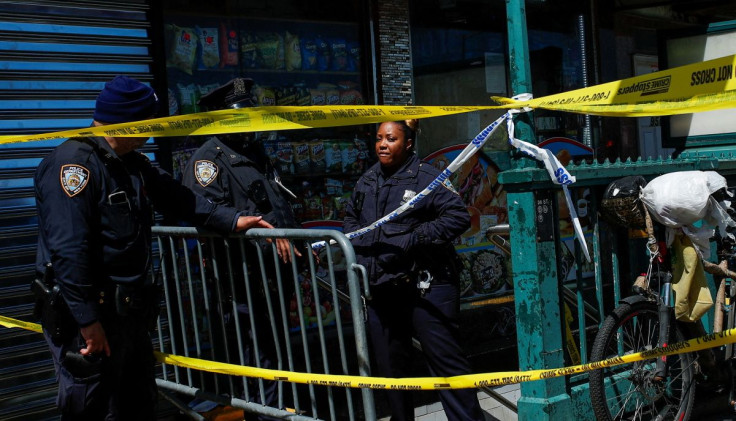 A robbery suspect who was fleeing police arrest died Tuesday after getting electrocuted when he jumped onto a stopped train in the middle of a subway track. The suspect was among four individuals accused of robbing a 46-year-old man at gunpoint on a train in the Bronx, New York.
Authorities said the suspect, yet to be identified by the police, attempted to flee while law enforcement waited for the four suspects at the 180th Street station, local WABC-TV reported. In an attempt to escape arrest, the suspect jumped onto a stopped train car on the subway track but came into contact with the third rail, which was electrified at the time, authorities revealed. The suspect was declared dead at the scene.
The deceased robbery suspect is believed to be a teenager, WABC-TV reported.
The other three suspects, ranging in age between 16 and 18 years, have been taken into custody. One of the three was tasered during the arrest.
According to New York Police Department (NYPD) officials, the group robbed a passenger of a northbound No. 2 train at gunpoint early Tuesday, local WNBC reported. After committing the robbery, the teenage group allegedly transferred to a No. 5 train and was reportedly seen running through train cars.
A police officer who responded to the scene after reports of the armed robbery was injured while the arrests were being carried out, local Spectrum News NY1 reported. The said police officer was transported to a hospital.
New York is no stranger to subway-related crimes. In June, two men were accused of robbing and assaulting train riders at gunpoint in Manhattan. Surveillance video showed the faces of the accused robbers who beat up two passengers at gunpoint and took some of their belongings, including a wallet and a fanny pack, WPIX reported. The suspects have not been arrested yet.
Just last month, a 26-year-old man was waiting for his train ride at the Kew Gardens-Union Turnpike station in Queens when a robber approached him and slashed him with a knife multiple times.
The NYPD said at that time that the victim's face, arm and back were slashed multiple times. He received treatment at a local hospital but his cellphone was stolen and the slasher remains at large.
© Copyright IBTimes 2023. All rights reserved.
FOLLOW MORE IBT NEWS ON THE BELOW CHANNELS