Robert Knepper Accuser Emma Julia Jacobs Forgives 'iZombie' Actor In Emotional Video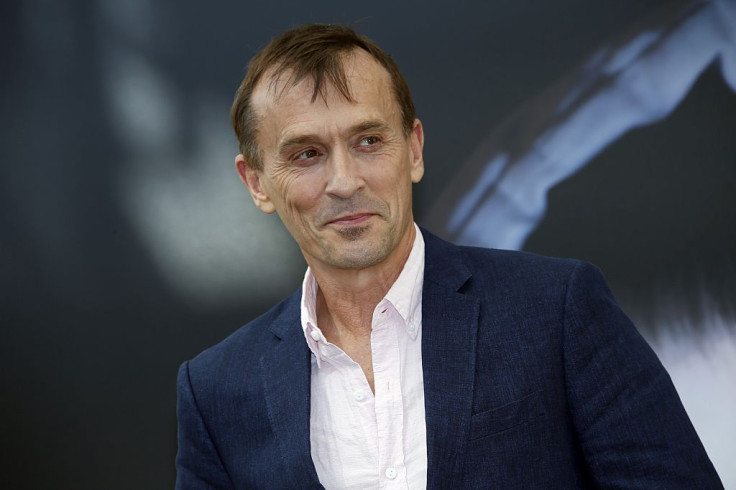 Emma Julia Jacobs, one of the five women who recently came forward and accused Robert Knepper of sexual misconduct, has forgiven the "iZombie" actor.
In a couple of videos she recently shared on Instagram, Jacobs forgives the 58-year-old actor despite his denial of all the sexual misconduct allegations made against him. "You know the truth. What you've done and what you choose to do now is still your karma, and I forgive you to the best of my ability," says Jacobs in the first video. "Right now, forgiveness is something I still have to work on. But I do forgive you and I don't want to hurt you and I don't want to sue you and I don't want to put you on jail — that's not going to help you or anyone."
In the second clip, Jacobs acknowledges the possibility that Knepper might never tell the truth, and so she just asks the "Prison Break" alum to never hurt anyone else again. "While at the very least you owe us the truth, you might never give that to us, and that's fine," Jacobs says. "But can you promise that you'll never hurt anyone else again and that you'll work on yourself?"
After reiterating that she's forgiven Knepper, Jacobs ends her video by asking the actor to fix himself. "Please heal yourself" Jacobs says. "You can heal yourself. I've done the work and it's hard work but you can do it."
In an interview with The Hollywood Reporter earlier this month, Jacobs claimed that Knepper attacked her after she rebuffed his advances in the summer of 2010 during the production of "Planet of the Apes." Knepper allegedly ripped her pants open before forcing her to perform oral sex.
After Jacobs' accusations against Knepper surfaced, the actor issued a new statement, insisting that those claims are not true. "We have come to a time where hard-earned careers are being lost on the basis of accusations. I need to reiterate that these accusations against me are false," he said. "We have lost the presumption of innocence; we have lost 'due process'; and we have lost the ability to review evidence — allowing the media to become both 'judge and jury.' Until I can sit down and have a dialogue with my accusers, managed not by the press but by an impartial mediator, I have nothing further to say on this matter. My wife, family and close friends, know me and my true nature and I am grateful for their love and support."
After recurring as Angus DeBeers in the last two seasons of "iZombie," Knepper was promoted to a series regular for the upcoming Season 4 of the CW series.
Following claims by Jacobs and at least four other women that Knepper had assaulted them years ago, "iZombie" producer Warner Bros. TV conducted an investigation. And since no evidence of wrongdoing was found on the set of the show, Knepper will continue to star as Blaine's (David Anders) dad on the Rose McIver-led series.
"We were deeply concerned about recent allegations regarding Robert Knepper. As a result, we conducted an internal inquiry with some of the cast and crew of iZombie," the studio said in a statement to Deadline. "We found no evidence of wrongdoing on the set of the show. We have taken and will continue to take appropriate measures to ensure the safety and well-being of all involved, which is our top priority."
The CW has yet to set a premiere date for Season 4 of "iZombie."
© Copyright IBTimes 2023. All rights reserved.