Robin Gibb Says 'On Road to Recovery'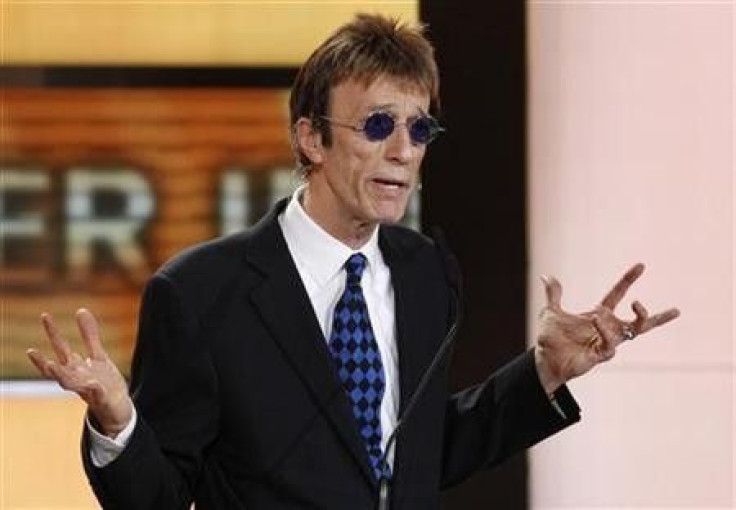 Singer Robin Gibb of the Bee Gees Wednesday said he is on the road to recovery after being very unwell in recent days, and he thanked fans for their support in a message posted on his website.
I wish to thank my family, friends and fans and the many thousands of people who do not know me but have enjoyed Bee Gees music and have wished me well, wrote Gibb.
I have been very unwell and am now on the road to recovery, and your prayers and wishes are a great tonic to me, the singer added.
The message comes after British media outlets in recent days reported that Gibb, 61, was battling liver cancer. Several of his representatives, however, either declined to confirm those reports to Reuters or were unavailable to comment.
Last month, he was hospitalized for abdominal pain and was treated for colon inflammation. After being released by doctors, he issued a statement saying he planned to return to work, according to media reports at the time.
Gibb is one of the surviving members of the Bee Gees, a band he formed with his twin brother Maurice and older brother Barry in the 1960s, and achieved international success with hits such as How Can You Mend A Broken Heart, Stayin' Alive and Night Fever.
© Copyright Thomson Reuters 2023. All rights reserved.