Robin Williams' Death Certificate Says Actor's Ashes Scattered In San Francisco Bay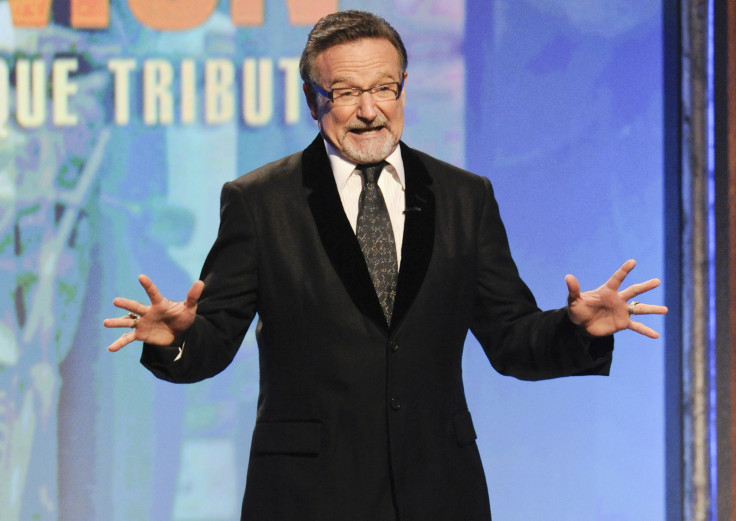 While the world was still mourning the shocking passing of comedic actor Robin Williams last week, he had already been laid to rest. One day after committing suicide in his northern California home on Aug. 11, the Oscar-winning film star's death certificate reports that his body had been cremated and his ashes scattered in the San Francisco Bay, off the coast of Marin County, California.
The actor's official death certificate, obtained by Radar Online Wednesday, confirms Williams died in his Tiburon, California, home. The actor's funeral home is listed as Monte's Chapel of the Hills. The official cause of death is "pending investigation."
Marin County authorities confirmed last week that preliminary autopsy results ruled Williams' death as a suicide due to asphyxia from hanging. The 63-year-old actor's body was reportedly found by his personal assistant.
Williams had reportedly been suffering from depression prior to his passing. Williams' wife of three years, Susan Schneider, confirmed he had also been battling the early stages of Parkinson's disease.
Actor and comedian Billy Crystal is set to memorialize the film star, famous for his roles in "Mrs. Doubtfire" and "Good Will Hunting," at the 2014 Emmy Awards in Los Angeles Monday. The show's executive producer, Don Mischer, confirmed in a statement that singer Sara Bareilles will also pay tribute to Williams with a musical performance.
Williams is survived by Schneider, 50, and his three children from previous marriages, Zelda, 25, Zak, 31, and Cody, 21.
© Copyright IBTimes 2023. All rights reserved.