Robin Williams Drug Problems: Alcohol, Cocaine Addiction Punctuated Brilliant Actor's Early Career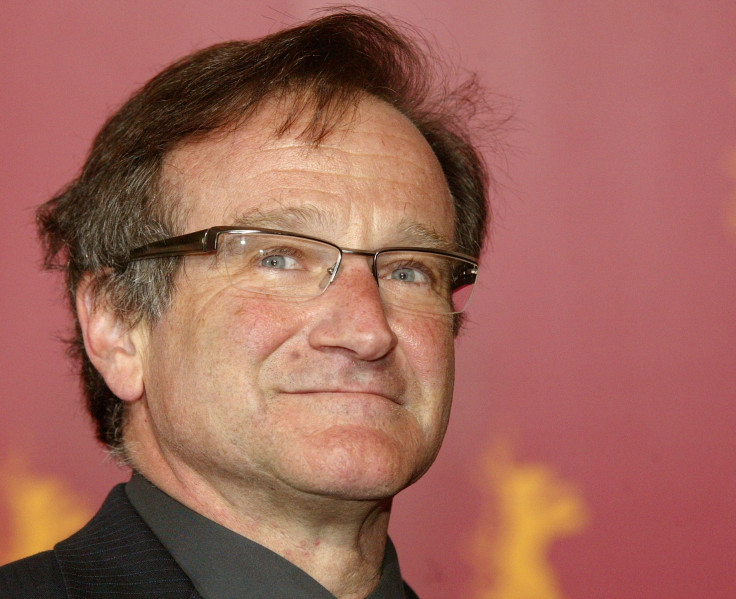 Not long after he rose to fame as the manic Mork from Ork on the 1970s sitcom "Mork & Mindy," Robin Williams developed a reputation for drug abuse, alcoholism and a hard-partying lifestyle. And in the live-fast, die-young 1970s, it was well-deserved.
The actor's life came to a tragic end Monday in what authorities are calling a possible suicide, and investigation into the cause of Williams' death is expected Tuesday. A brilliant actor with a gift for lightning-fast improvisation, Williams spent the better part of four decades making people laugh, but behind the scenes was a lifelong struggle with addiction and a see-saw of sobriety and relapse.
1980s
Williams battled alcoholism and cocaine abuse in the early 1980s, at the height of his first taste of celebrity. He was close friends with John Belushi, and in fact he had been partying with the legendary "Saturday Night Live" comedian at L.A.'s Chateau Marmont hotel not long before Belushi overdosed on a lethal combination of heroin and cocaine in 1982. Belushi's death was a wakeup call for Williams, who quit cold turkey shortly after the incident and remained sober for two decades.
2000s
In a 2006 interview with ABC's "Good Morning America," Williams admitted to falling off the wagon. Months earlier he had checked into rehab, where he was treated for alcohol addiction. He told ABC's Diane Sawyer that falling back into abuse was "very gradual," and that addiction is a sickness that knows no statute of limitations. "It waits," he said. "It lays in wait for the time when you think, 'It's fine now, I'm OK.' Then, the next thing you know, it's not OK."
In 2009, Williams had heart surgery to replace his aortic valve. Although drug and alcohol addiction are known to cause heart problems, Williams had a family history of heart disease, and Dr. Timothy Gardner, then the president of the American Heart Association, told ABC in 2009 that his condition was not likely related to his past substance abuse.
Soon after his recovery, Williams announced a 20-date tour for his comedy show "Weapons of Self-Destruction" (embedded below), which he said drew from "a relapse, three years of heavy drinking, going to rehab in wine country to keep my options open, coming out of that, divorce, and open heart surgery."
2014
In early July, Williams reportedly checked back into rehab again, though this time he denied falling off the wagon and said the treatment was only precautionary, according to People magazine. The treatment came just two months after CBS cancelled his new sitcom "The Crazy Ones" after only a single season. The series marked Williams' first starring television role since "Mork & Mindy" left the air in 1982.
In a statement, following Williams' death on Monday, the actor's rep said he had been "battling severe depression of late." Robin Williams, you will be missed.
Watch Williams' HBO special "Weapons of Self-Destruction" below.
© Copyright IBTimes 2023. All rights reserved.