Rogue Dentist Dr. Wayne Harrington Allegedly Infects 7,000 Patients With HIV, Hepatitis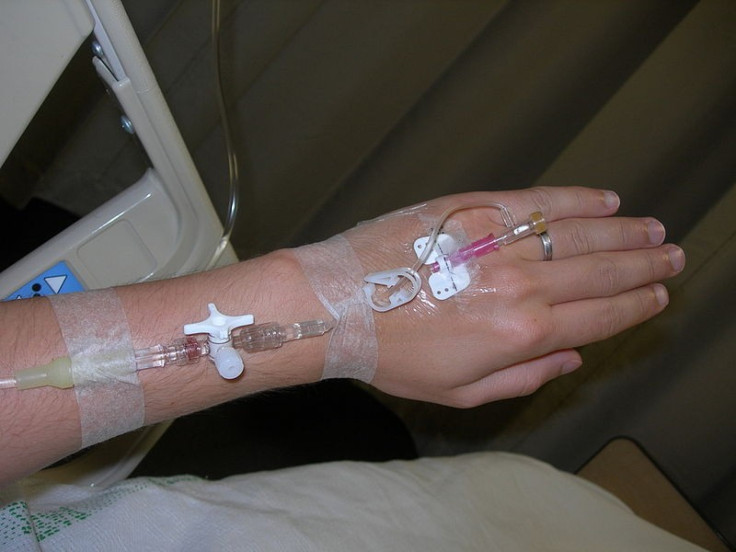 As if people need another reason to be afraid of the dentist, Dr. Wayne Harrington, a Tulsa, Okla., oral surgeon, is accused of having infected thousands of patients with HIV and hepatitis C, ABC News reported Friday.
The Tulsa Health Department sent out warning letters to 7,000 patients strongly requesting that they get tested for the infections after one patient tested positive for hepatitis C and HIV without having any known risk factors other than receiving dental treatment.
A surprise inspection conducted by the Oklahoma Board of Dentistry in March uncovered rusty instruments used on patients and unsanitary practices that consisted of using bleach to clean tools and pouring it on wounds until they "turned white."
As a Medicaid provider, Harrington treated a high concentration of patients that were living with HIV, allegedly keeping a set of tools for known infected patients and using another set for those whose HIV status was unknown.
Executive Director of Oklahoma's Board of Dentistry Susan Rogers called the search the "perfect storm."
Harrington is also being accused of hiring unlicensed dental assistants and allowing them to administer IV's, sterilizations; one complaint claiming the professional of 36 years allegedly said, "They take care of that. I don't" when speaking about dispensing drugs to patients for procedures.
Another complaint claims that needles were re-used and that drugs administered to patients were contaminated with bacteria. Rogers said the search uncovered expired medications with one drug vial discovered at the institution even dating back to 1993.
In 2012, a fellow oral surgeon Dr. Stephen Stein of Highlands Ranch, Colo., was accused of similar crimes after patients of his practice were tested positive for HIV, hepatitis B and hepatitis C.
The Colorado Department of Public Health and Environment linked the infections to unsafe injection practices after it was confirmed that syringes were saved and used on multiple patients.
© Copyright IBTimes 2023. All rights reserved.