Ron DeSantis Signs Anti-Riot Bill: What New Law Means For Florida Protestors
Florida Gov. Ron DeSantis signed an anti-riot bill Monday that gives tougher penalties to those who participate in violent protests.
The controversial bill passed the state's Republican-majority Senate on Thursday, largely along party lines. It had been pushed by DeSantis, a Republican, after the Black Lives Matter protests in the summer.
Under the new law, the destruction of a plaque, memorial, flag, or other structures dedicated to historical events or people is considered a second-degree felony that is punishable by up to 10 years in prison.
"We also saw around the country people toppling monuments of people like George Washington," DeSantis said at a press conference. "This bill protects all monuments in Florida. You have no right to go in and take down monuments, we're not going to let the mob win the day with that."
Authorities will be allowed to keep arrested protestors in custody until their first court appearance. New felonies will also be created to punish organizers or participants involved in violent protests.
It also makes blocking a highway a felony offense. Those who drive through protestors that are blocking a road will be protected by civil legal immunity.
Top Republicans supported the bill in what appeared to be a response to the protests around the country that called for the end of police violence against African Americans.
The new bill will affect local government and strip them of civil liability protections if they affect law enforcement's response to violent protests.
"If you look at the breadth of this particular piece of legislation, it is the strongest anti-rioting, pro-law enforcement piece of legislation in the country," DeSantis said. "There's just nothing even close."
State Senator Shevrin Jones was among some of the Democrats who opposed the new law. Jones said the bill "undermines every Floridian's constitutional rights, and it is disgusting that the GOP would rather empower vigilantes and silence voices than listen to the majority of Floridians who oppose this dangerous bill."
"The governor's spectacle is a distraction that will only further disenfranchise Black and brown communities."
Throughout the press conference, DeSantis referenced protests that happened in places like Minneapolis and Portland, but he did not acknowledge the Jan. 6 Capitol riot in Washington, D.C.
The new Florida riot law will go into effect immediately.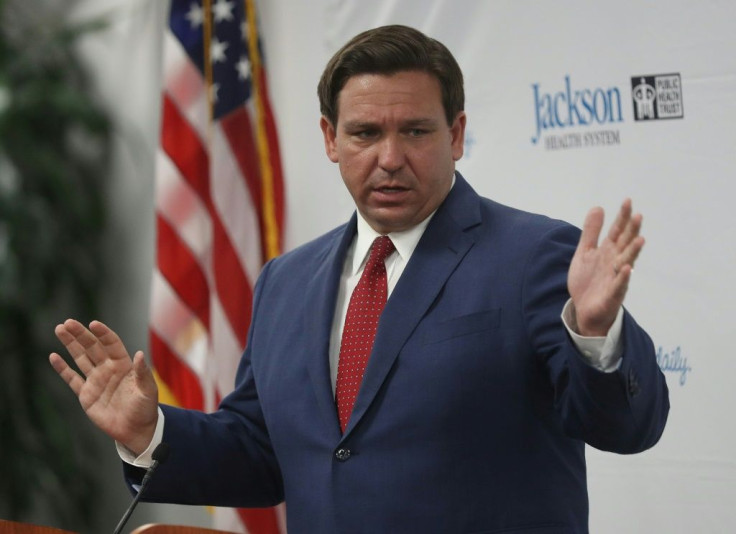 © Copyright IBTimes 2023. All rights reserved.