Ron DeSantis Slammed As 'Mean-Spirited Bully' For Special Olympics Fine Threats
Florida Governor Ron DeSantis is no stranger to courting controversy, and he has once again found himself the subject of angst and disapproval after his latest move of threatening the Special Olympics with a massive $27.5 million fine if they kept a COVID-19 vaccine requirement for athletes before the event begins.
According to the New York Times, following DeSantis' threat, which came about due to the requirement violating a state law that prohibits businesses and charitable organizations from requiring proof of vaccination, with a fine of $5,000 per individual imposed when it is broken. The mandate was lifted because of the state requirement on Thursday.
DeSantis applauded the decision in a news conference Friday, stating that the original mandate unfairly targeted a marginalized group of athletes who hadn't received vaccines.
However, others have since slammed DeSantis online, calling him "the worst" and "a mean-spirited bully."
Others decried the decision to try and fine the organization, as well as their decision to follow through with rescinding the mandate, noting athletes competing in the games could be more likely to suffer from severe complications if they get sick with COVID-19.
Others pointed out that the behavior was par for the course with DeSantis, who has been making headlines more frequently for various other battles he has waged in his state, including recent ones against Disney and the Tampa Bay Rays.
DeSantis had previously removed the Walt Disney World theme park's special district status after the organization spoke out against the controversial "Don't Say Gay" bill and went on to block funding for the state's Major League Baseball team after they took to Twitter on May 26 to speak out against gun violence following mass shootings at both a grocery store in Buffalo, N.Y. and a school shooting in Uvalde, Texas.
He has also faced criticism for other actions including making it a second-degree misdemeanor in Florida for protesting outside a private residence and getting rid of mask mandates in schools.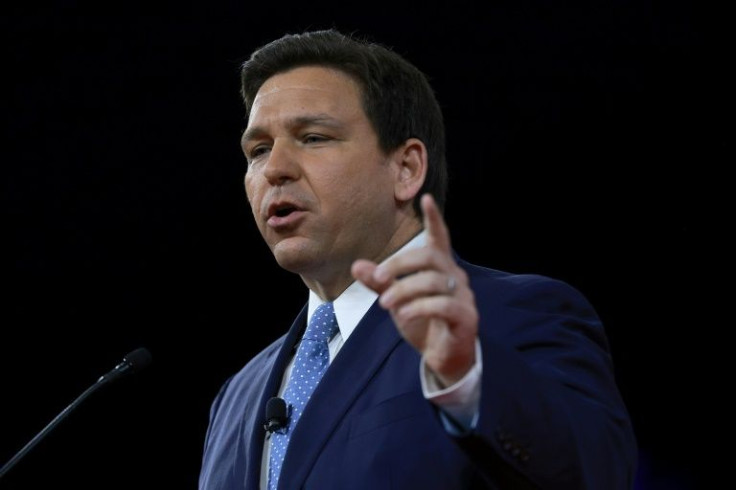 © Copyright IBTimes 2023. All rights reserved.