Ronald Reagan Day: 10 Facts About The President And Conservative Hero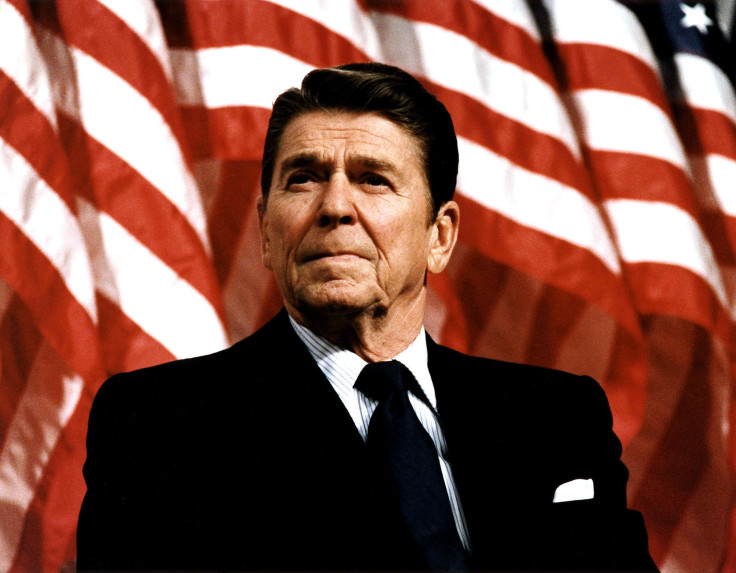 Former President Ronald Reagan led the country 28 years ago, but his enduring conservative legacy often makes its way into modern-day political discussions. Committed to prosperity at home, peace through strength and a limited federal government, Reagan is heralded as something of a hero among conservative lawmakers.
Sunday marks Ronald Reagan Day, a time designated by the Ronald Reagan Legacy Project to preserve his work and views. To celebrate, you can read up on the former president below, with sources linked:
Reagan won by a landslide twice. The 40th president of the United States, Reagan served from 1981 to 1989. Reagan defeated Jimmy Carter in 1980, earning 489 electoral votes to Carter's 49. In 1984, he defeated Democratic nominee Walter Mondale by an even larger margin, carrying 49 states for a total of 525 electoral votes.
Reagan was almost assassinated. Only 69 days after his inauguration, Reagan was shot by a 25-year-old man named John Hinckley Jr. outside the Washington Hilton Hotel. The bullet missed his heart by an inch, lodging in his lung. Reagan turned to his wife, Nancy, and said "Honey, I forgot to duck." The president recovered, and Hinckley was eventually deemed not guilty by reason of insanity. The would-be assassin was released from a Washington institution in September 2016, nearly 35 years after the shooting.
He was an extremely popular president. A Quinnipiac poll conducted in January showed that the majority of respondents considered Reagan to have been the best president in the last 70 years. Barack Obama came in second, while John F. Kennedy took third place.
Reagan made more than 50 movies before entering political life. Beginning as a radio sportscaster in Iowa earning only $10 a day, Reagan went on to make 53 movies. His breakout role in "Knute Rockne, All American" put him on the map as an actor in 1940.
He wasn't always a conservative. Now remembered for his commitment to a reduced government, Reagan started out as a liberal. During his time as president of the Screen Actors Guild, the future president became tangled in arguments over communism, eventually shifting his views to lean more conservative. From there he went on to serve as governor of California, elected first in 1966 and again in 1970.
Nancy was his second wife. Reagan married fellow actor Jane Wyman in 1940. The two had a daughter, Maureen, and adopted a son, Michael. Their third child, Christine, was born prematurely and died. The two divorced in 1949. Reagan went on to marry Nancy Davis, also an actress, and had two children with her. The former president and first lady are now remembered for their enduring devotion. "I more than love you, I'm not whole without you," Reagan wrote to his wife on their 31st wedding anniversary. "You are life itself to me. When you are gone I'm waiting for you to return so I can start living again."
He is remembered by aides for his formal dress. Reagan reportedly never took his suit jacket off while in the Oval Office, as some other presidents did.
His presidential library is one of the most popular. The Ronald Reagan Presidential Library and Center for Public Affairs in Simi, California, sees about 500,000 visitors per year, making it one of the busiest in the country. The library's popularity surpassed Abraham Lincoln's presidential library in 2012 — the first time Lincoln's library was unseated from the No. 1 spot.
Vice President Mike Pence used Reagan's Bible at the inauguration. Pence took his oath of office using Reagan's family bible. He had it open to the same passage Reagan used during both of his inaugurations.
His son doesn't want him to be compared to President Donald Trump. "I can't think of two people more diametrically opposed," Ron Reagan, now a liberal political commentator, told Politico in 2015. "This egotistical, narcissistic guy with the weird comb-over swanning in his private plane."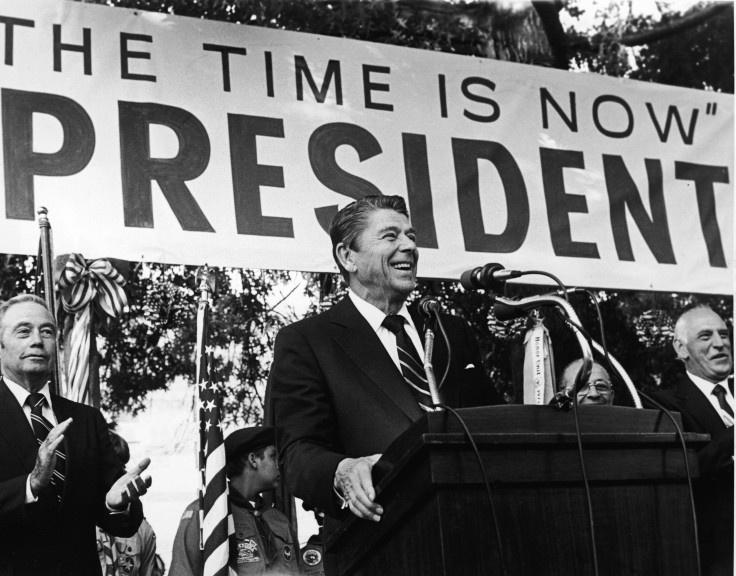 © Copyright IBTimes 2023. All rights reserved.