Ronald Reagan's Astrologer Joan Quigley Dies At 87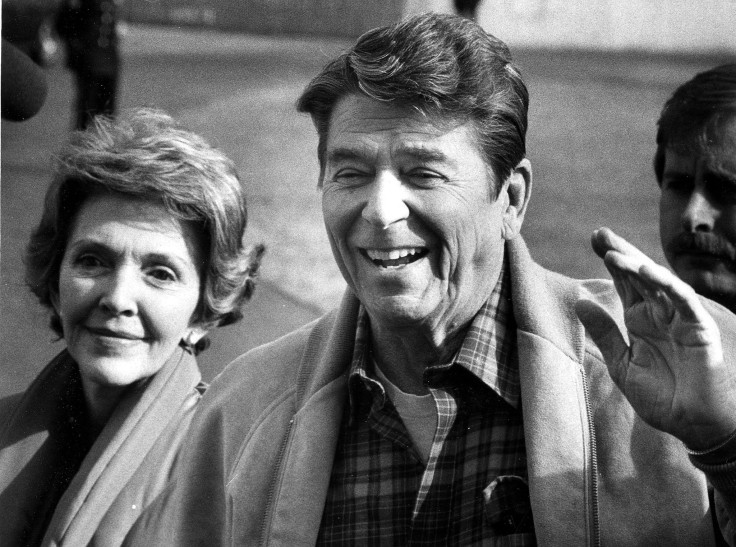 Joan Quigley, the astrologer of former president Ronald Reagan, has died at 87. Quigley claimed to have convinced the 40th U.S. president to soften his stance toward the Soviet Union. She also reportedly helped coordinate his schedule.
Quigley died at her San Francisco home on Tuesday following an unnamed illness, her sister Ruth told the San Francisco Chronicle on Friday.
The astrologer first met former president Reagan's wife Nancy during the 1970s on "The Merv Griffin Show."
Nancy hired Quigley after an attempt had been made on her husband's life on March 30, 1981, which Quigley said she could have helped prevent. Quigley was then hired to provide astrological advice to Reagan on a regular basis, often holding telephone conversations about the president's well-being.
"Very few people can understand what it's like to have your husband shot at and almost die, and then have him exposed all the time to enormous crowds, tens of thousands of people, any one of whom might be a lunatic with a gun," Nancy Reagan said in her 1989 memoir "My Turn." "I was doing everything I could think of to protect my husband and keep him alive."
Quigley would then advise Nancy on favorable dates for presidential trips and press conferences. She discontinued her role as astrological advisor in 1988 after being driven out by former chief of staff Donald Regan. She wrote a memoir in 1990 entitled "What Does Joan Say?"
"Joan was many many things," Ruth Quigley told the San Francisco Gate on Thursday. "She was a truly interesting, complex, and remarkable person. And she was a beautiful woman as well."
© Copyright IBTimes 2023. All rights reserved.