Royal Caribbean Joins Norwegian In Eliminating COVID Vaccine Requirement For Some Cruise Ships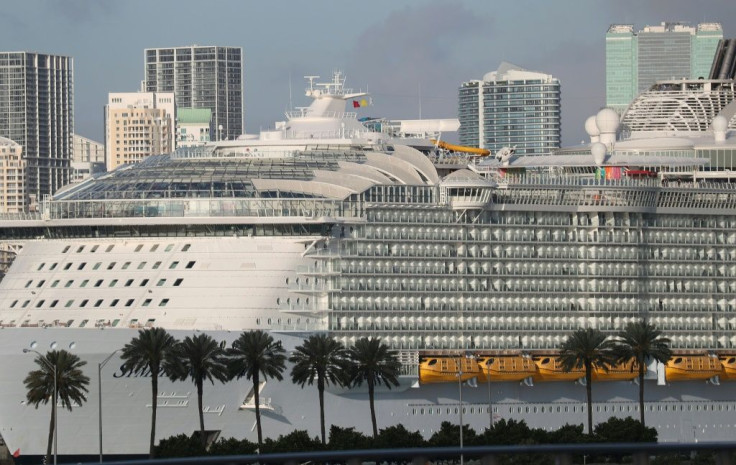 Royal Caribbean has become the second cruise line to drop its COVID vaccine requirement for some sailings, following Norwegian Cruise Line, and after the Centers for Disease Control and Prevention eliminated its COVID-19 Program for Cruise Ships in July.
The COVID-19 Program for Cruise Ships was a voluntary program that provided recommendations to the cruise industry on COVID safety measures such as testing and vaccinations.
Royal Caribbean's vaccination change will go into effect on Sept. 5. On this date, COVID vaccinations will no longer be required for all passengers on cruises from Los Angeles; Galveston, Texas; New Orleans, Louisiana; and also, from a European homeport.
However, passengers looking to get off the ship in the Grand Cayman will need to be fully vaccinated, while those looking to get off in Greece or Spain will need to take a COVID test, Royal Caribbean said.
Royal Caribbean will continue to require vaccinations to board its ship for those passengers 12 and older prior to Sept. 5 and also for certain other cruise ports until further notice.
The cruise line said on its website that it is working with local governments in the Eastern Caribbean on vaccination requirements for more destinations, adding, "We want to ensure a great experience going ashore at these ports, for guests of any vaccination status, while meeting local health regulations. We'll have more info in the coming days."
Unvaccinated Royal Caribbean passengers will still be subject to COVID testing for boarding depending on their sailing, while vaccinated passengers will only need a COVID test on cruises that are six nights or longer unless their destination warrants otherwise. European requirements for COVID testing requirements have remained unchanged.
Royal Caribbean has also changed the COVID vaccination policy on its subsidiary Celebrity Cruises, which will also begin on Sept. 5 for all unvaccinated passengers. Travelers can now sail on cruises departing from the U.K, Europe, with the exception of Iceland, and Los Angeles, without having to be fully vaccinated.
The news that Royal Caribbean eliminated its COVID vaccination requirement for some cruises comes just days after Norwegian Cruise Line announced that it would drop its COVID vaccine requirement on Sept. 3 for all passengers 12 and older with proof of a negative COVID-19 test. No additional protocols or testing requirements will apply for younger guests.
Norwegian's COVID policy change also applies to its Oceania and Regent Seven Seas cruise brands.
© Copyright IBTimes 2022. All rights reserved.
FOLLOW MORE IBT NEWS ON THE BELOW CHANNELS