Royal Family Still Has Lingering Feelings Of Disappointment, Anger Toward Prince Harry, Meghan Markle: Report
KEY POINTS
An unnamed source claimed that the royal family is still upset with Prince Harry and Meghan Markle over their interview with Oprah Winfrey
Royal biographer Katie Nicholl said many are hoping that the Sussexes' daughter would bring the royal family together because they have been divided for years
Nicholl noted the difficulties between Prince Harry and his brother and father, and she hoped that his daughter would be a peace offering in many ways
The royal family congratulated Prince Harry and Meghan Markle for the arrival of their little girl, Lilibet Diana, but the members of the firm are still upset with them, a report has claimed.
The royals still have lingering feelings of disappointment and anger toward the new parents, an unnamed source told Entertainment Tonight. The royal family is still upset over the Duke and Duchess of Sussex's bombshell tell-all with Oprah Winfrey in March for a CBS special where they claimed that a member of the royal family raised concern over Archie's skin color before he was born. Markle mentioned that an unnamed royal asked how dark Archie's skin color would be. Prince Harry corroborated his wife's claim.
Despite the drama between the Sussexes and the royal family, royal biographer Katie Nicholl is hopeful that the newest addition to the royal family could bring them all together. In fact, the royal family displayed a coordinated effort in reaching out to Prince Harry and Markle to congratulate them for the arrival of their baby girl. Queen Elizabeth, Prince Charles and Camilla Parker Bowles, and Prince William and Kate Middleton all took to their social media accounts to welcome baby Lili.
"Well I think, everyone thought that this little baby is going to be a rift healer because this family division has really going on for a very long time now," Nicholl told ET. "For years, many, many months since Charles, the Queen, and the Cambridges have seen Archie in the flesh and we know that there has been really difficulties between Harry and William, difficulties between Harry and his father, and I think, it's everyone's hope that this baby will be a peace offering in many ways and that she will help to bring this divided family back together."
Nicholl also commented on Prince Harry and Markle's choice of name for their daughter. She said it was "quite a royal name." Lili is Queen Elizabeth II's nickname when she was a child because she couldn't pronounce her name, "Elizabeth." Meanwhile, Diana was chosen to honor Prince Harry's late mother, Princess Diana.
Princess Diana's former voice coach Stewart Pearce said the late Princess of Wales would be thrilled with the couple's choice of name. Meanwhile, royal biographer Angela Levin, author of "Harry: A Biography of A Prince," felt that including "Lilibet" was rude toward the Queen.
"I don't think it's a good idea — I think it's quite rude to Her Majesty Her Queen. It was a very private nickname from her husband, who hasn't been dead for very long," Levin explained.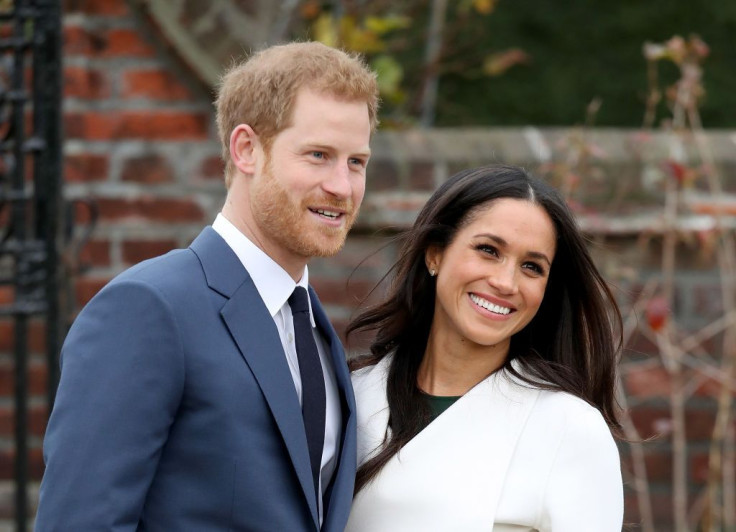 © Copyright IBTimes 2023. All rights reserved.