The Rudest Airline Employees Work For These Carriers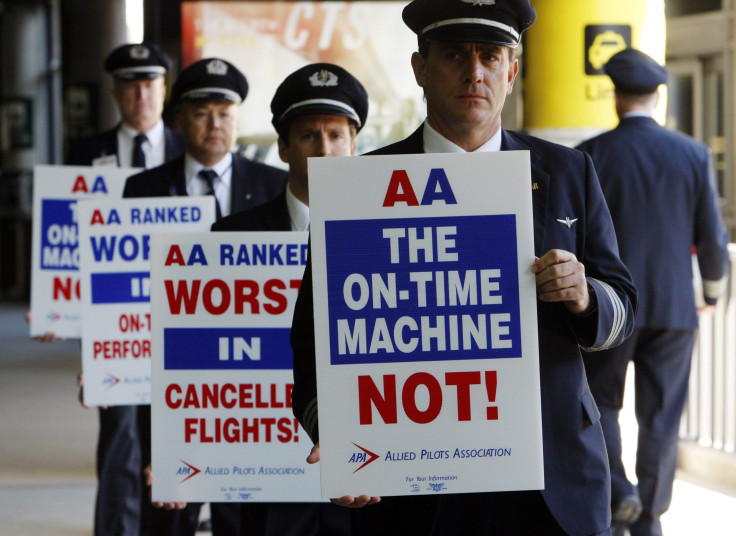 In an age where sharing our opinions of companies online is par for the course, it should come as no surprise that plenty of Americans were eager to comment on which airlines have the rudest employees.
A recent "admittedly unscientific" poll of more than 1,000 Airfarewatchdog.com visitors found that legacy carriers like American Airlines, Delta Air Lines and United Airlines tend to have the rudest personnel. Roughly a quarter of all respondents found American to be the absolute worst, followed by United (21 percent) and Delta (18 percent). US Airways fared better, with just 12 percent of people believing its employees are unfriendly.
By contrast, passengers on the newer and more "boutique" airlines like JetBlue and Virgin America, along with other smaller carriers like Alaska Airlines and Frontier Airlines, appear well taken care of. Less than 2 percent of respondents found these airlines to be the rudest in the nation, a testament to their much-touted "superior" customer service.
"Personally, I rarely find airline staff to be rude, and I mostly fly the larger legacy carriers," noted Airfarewatchdog.com founder George Hobica. "If you treat crews with kindness and respect -- a simple hello and good morning upon entering the aircraft, leaving the tank tops and gym shorts at home, that sort of thing -- they usually respond."
As "unscientific" as Hobica's poll may be, the results do match up with customer satisfaction surveys from J.D. Power and Associates and Condé Nast Traveler's most recent Reader's Choice Awards.
Condé Nast Traveler readers voted American Airlines their least favorite carrier, followed by United Airlines, AirTran Airways and Delta Air Lines. J.D. Power, meanwhile, found passengers on United Airlines were the least satisfied, followed by US Airways and Delta Air Lines.
American Airlines and United Airlines both had a rough year in 2012 as American dealt with a bankruptcy filing and recent labor strife, while United worked out the kinks of its recent merger with Continental. Perhaps travelers in 2013 will find friendlier skies aboard two of the nation's oldest carriers.
© Copyright IBTimes 2023. All rights reserved.