Running Of The Bulls 2015: Best Photos From San Fermin Festival's Encierro In Pamplona, Spain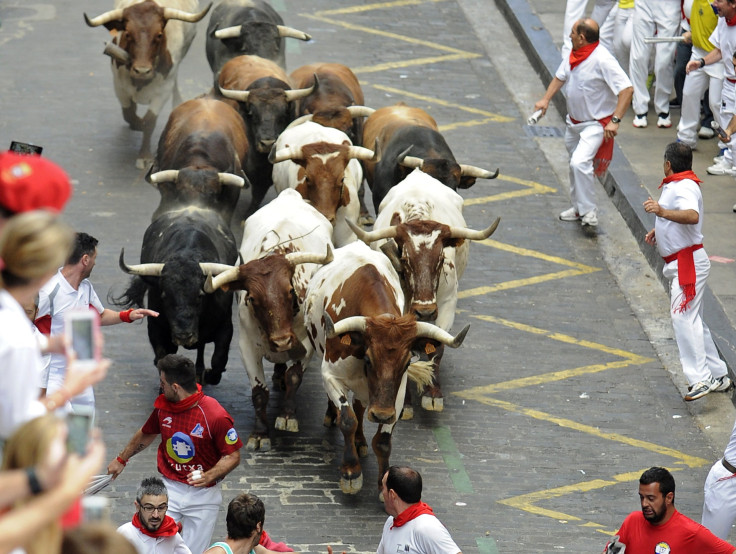 Mornings in Pamplona, Spain, become especially exciting one particular week in July every year, when the renowned fiestas of San Fermin are held and the famed Running of the Bulls winds through the cobblestone streets of Pamplona's old quarter.
The Running of the Bulls, also known as the Encierro, is held annually from July 7 to July 14. It starts when the clock of the church of San Cernin strikes 8 a.m., and six fighting bulls, along with steers, are released from a corral. For a few breathless minutes, they charge after runners over a course that winds over 825 meters (approximately 902 yards) before the thundering bovines reach their final destination, a bull ring.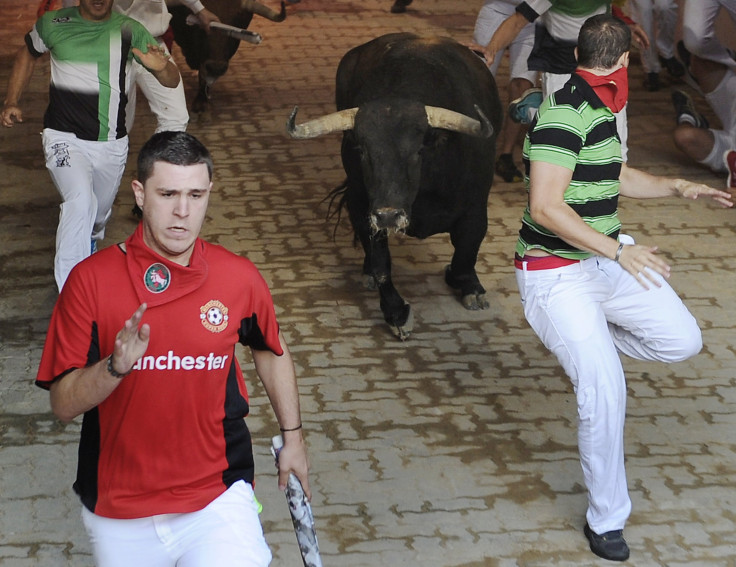 Injuries are more or less inevitable, given the nature of the event. At least 14 people have died in the event since 1924, Time magazine reported. Many more have been injured when they are crushed by animals or other runners. This year, four people were gored the fifth day of the event alone, the BBC reported.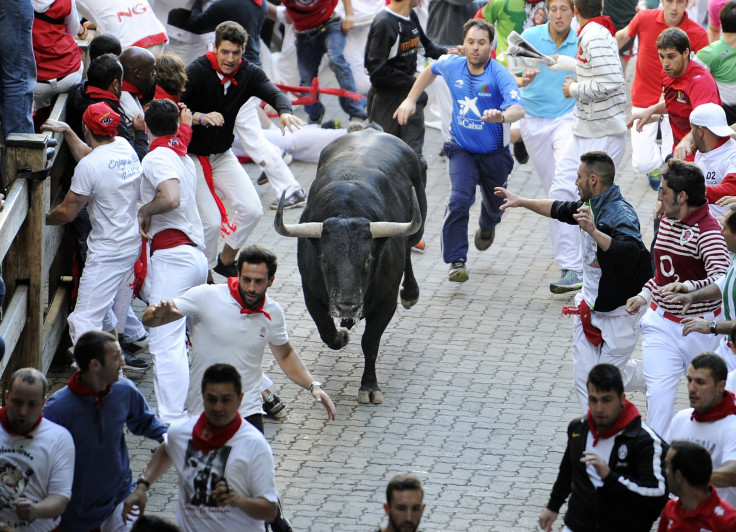 The festival dates back at least to 1592 -- although it may have begun as early as the 13th century -- as a way to herd bulls from a corral into a ring. The event was made famous by Ernest Hemingway's classic, "The Sun Also Rises."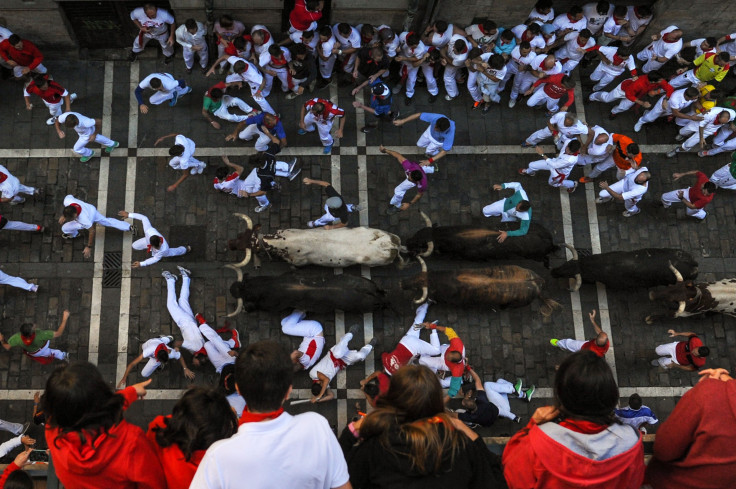 This year's bull run in Pamplona ended Tuesday with no deaths but 10 injuries, among them four Americans. In the last run, one bull alone managed to knock down nearly a dozen people. In separate bull runs in festivals elsewhere in Spain, three people have died this summer, the New York Post reported.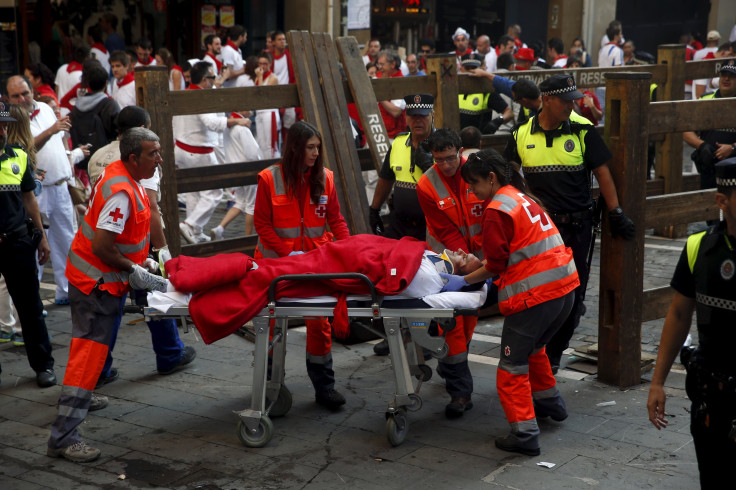 During the final run in Pamplona this year, five bull runners were hospitalized in a sprint that lasted just over two minutes, local media said, according to Reuters.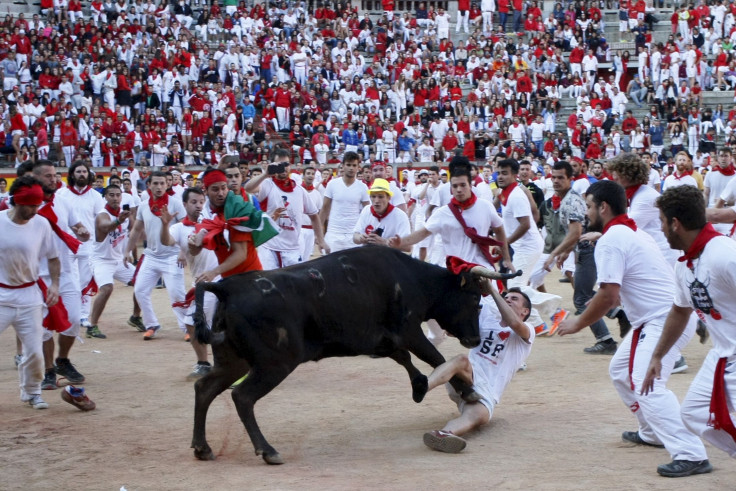 Those under the age of 18 are not allowed to run or participate, according to the official site for the Running of the Bulls.
© Copyright IBTimes 2023. All rights reserved.