Running Of The Bulls Selfie Costs Man $4,100 Fine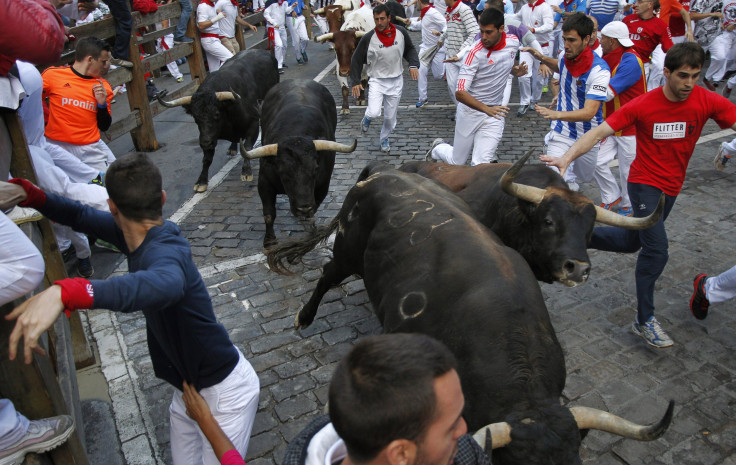 Taking a selfie during the Running of the Bulls in Pamplona, Spain, this week proved costly for one man. He was fined $4,100 (3,000 euros) for snapping the picture as he attempted to flee the charging bulls, Spanish media outlet the Local reported.
You can view the image below.
Along with the runner fined for taking a selfie, a man was also fined for video recording the bull run with a drone.
Ahead of this year's San Fermin festival, the event's organizers said they planned to work on cracking down on participants for taking selfies. The selfie ban is a protective measure for runners who must navigate the streets of Pamplona as the bulls charge behind them. The bull run takes place on eight consecutive days during the festival.
Nearly half of the people who took part in the bull runs this year came from outside Spain, mostly from Australia, Britain and the United States.
The Local reports 15 participants have been killed since 1911, the first year records on the bull runs were kept. The last death happened when a man was gored by a bull five years ago.
© Copyright IBTimes 2023. All rights reserved.