Rupert Murdoch, Jerry Hall Engaged: Media Mogul 'Thrilled To Be Getting Married' To Mick Jagger's Ex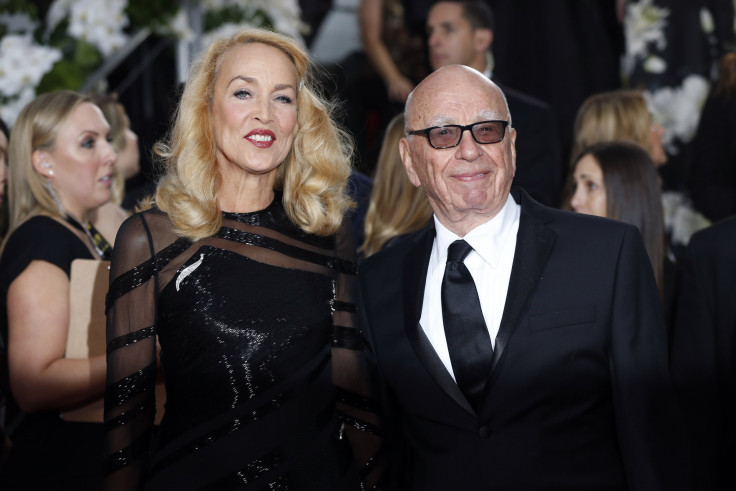 Media mogul Rupert Murdoch and former model Jerry Hall announced their engagement Tuesday in the classifieds section of the Times newspaper, which is owned by Murdoch's News Corporation company. This will be the fourth marriage for Murdoch and reportedly the second for Hall.
Murdoch, 84, and Hall, 59, got engaged over the weekend in Los Angeles after dating for a few months, a spokesman for the couple reportedly said. The couple first made their relationship public in October last year at the rugby World Cup final in London.
"They have loved these past months together, are thrilled to be getting married and excited about their future," spokesman Steven Rubenstein said in an emailed statement to the New York Times.
Hall reportedly got married to Rolling Stones frontman Mick Jagger in a private ceremony in Bali, Indonesia on Nov. 21, 1990. Following their split in 1999, Jagger claimed he was not legally married to Hall. Their marriage was also declared invalid by the High Court of England and Wales in London in 1999. Hall and Jagger have four children together.
Australian-born Murdoch, who has U.S. nationality, was previously married to Australian flight attendant Patricia Booker, Scottish journalist Anna Mann and most recently, American businesswoman Wendi Deng, whom he split from in 2013.
© Copyright IBTimes 2023. All rights reserved.