Russell Brand Buys Gun: Five Celebrities Who Should Not Own Firearms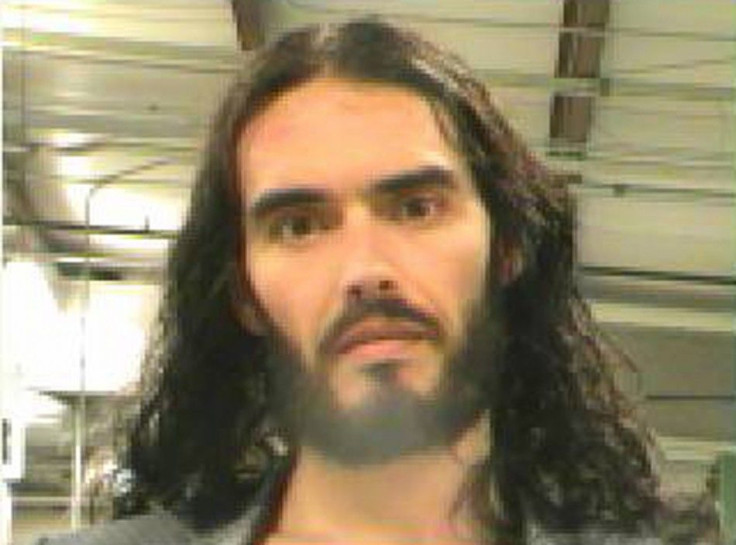 It seems Russell Brand really doesn't know how to stay out of the gossip headlines. It is being widely reported that the eccentric British actor-comedian has purchased firearms. Perhaps he's going to exact a fearsome revenge upon whoever talked him into doing Rock of Ages. Whatever the reason, Brand made the decision after moving to Los Angeles from the UK, where gun laws are more restrictive.
''To be honest, guns are fun. When I was learning I was firing all over the place -- obviously not at people, but I was hitting all these targets. I felt like John Wayne,'' Brand told The Sun of practicing to shoot.
Based on this statement alone, it's clear that Brand, along with a string of other celebs, should not be in possession of a deadly weapon. Here are the top five anger-prone stars that would be seriously dangerous if armed.
Christian Bale
In early 2009, audio of an enraged Bale lashing out on the set of Terminator Salvation exposed the actor's troubled side. For nearly four minutes the actor viciously insults and berates Shane Hurlbut, the film's director of photography. He even threatens to kick his f---ing ass.
The incident was spoofed by the likes of Stephen Colbert, College Humor, and Conan O'Brien. Several YouTube videos feature hilarious musical remixes of Bale's tirade.
The widely known outburst wasn't the first time Bale has revealed anger issues. In June 2008, the actor flew into a rage during an argument with his mother and sister at the Dorchester Hotel in London. The Dark Knight Rises star was arrested during the verbal disagreement, which was rumored to have started after his mother insulted his wife, Sibi Blazic.
Russell Crowe
Over the course of his career Russell Crowe has had several major outbursts. At the 2002 BAFTA awards, he verbally assaulted producer Malcolm Gerrie after his Best Actor acceptance speech for A Beautiful Mind was cut short. Two years later, Crowe roughed up his own bodyguard, reportedly biting his ear. Ironically, the incident occurred during a party for his film Cinderella Man, in which the actor played boxing great James Braddock.
In 2005, Crowe became enraged in a New York Hotel after he was unable to complete a call to Australia. The Les Misérables star was arrested after he struck a hotel employee with a phone. Crowe was sentenced to conditional discharge.
Such incidents led to the South Park parody Russell Crowe: Fighting Around the World.
Matthew Fox
One of the most surprising celebrity outbursts occurred last year when former Lost star Matthew Fox allegedly attacked a female bus driver in Cleveland. Heather Bormann reportedly fought back after Fox struck her several times after she forbade him to board her bus.
Though the charges were later dropped, Fox's reputation has yet to recover. Last month, Fox's lost co-star Dominic Monaghan spoke out against the actor via Twitter, claiming that the actor has beaten women on multiple occasions.
Naomi Campbell
Over the years, Naomi Campbell has become more famous for her assaults than for her modeling career. From maids to cameramen, Campbell has left behind a trail of victims. The New York Times dubbed her the Supermodel with a Temper. From 1998 to 2008, she was accused of six separate attacks. This included a 2004 incident where she reportedly struck her housekeeper. Another time, she was hauled off a British Airways fight after she allegedly attacked a cop. In one of her most shocking episodes, Campbell was accused of beating her close friend, actress Yvonne Scio.
Sean Penn
Aside from his rants about the Falklands, Haiti or whatever his cause du jour happens to be at the time, Sean Penn has had numerous run-ins with the law. Known for his intense personality, Penn has been arrested for tempestuous flare-ups on several occasions. In 1987, the actor was sentenced to 33 days in jail for assaulting a photographer on the set of Colors. Two years later, during his marriage to Madonna, Penn attacked two journalists for taking the pop star's photo. Prior to their divorce in 1989, Penn was accused of domestic assault.
In 2009, the Oscar winner struck a photographer who was (gasp!) trying to take his photo in public. TMZ released a video of the outburst, which shows Penn kicking and threatening the photog.
© Copyright IBTimes 2023. All rights reserved.