Russia Sends 14 Ukrainian Kids To 'Children's Concentration Camp' Known For Cruelty, Neglect: Report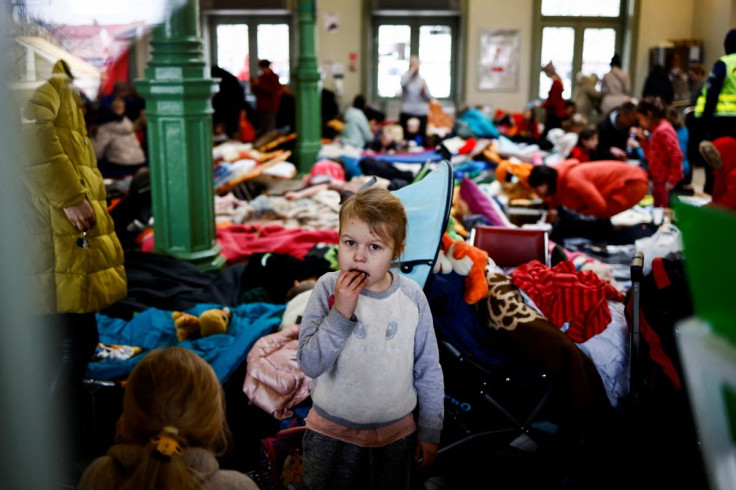 KEY POINTS
Journalists identified the orphanage as Yolochka (Little Christmas Tree)
The children were reportedly between two to five years old
The orphanage was involved in a scandal in 2020 for its alleged abuse and neglect of children
Russia has sent 14 Ukrainian kids to an orphanage known for its reputation as a "children's concentration camp" for its cruelty and neglect, a report said.
Independent media outlet Verstka reported that Russian authorities allegedly moved at least 14 orphans from Kherson in Ukraine to an orphanage located in Russian-occupied Crimea.
Journalists identified the orphanage as Yolochka (Little Christmas Tree), which is reportedly known for its reputation as a "children's concentration camp" due to child abuse. The outlet noted that the transfer of children violates the Geneva Convention for the Protection of Civilian Persons in Times of War.
"The specific location of the children was identified from photographs published on a Moscow region adoption website," the outlet reported. "The region's Ministry of Social Development uploaded more than 700 pictures of children with gifts and handwritten 'letters to Santa.'"
Fourteen of the letters were reportedly written by the same adult hand, with each note stating that the child in the picture had come from Kherson.
While 10 out of the 14 letters did not disclose the current location of the children, all 14 children were said to be photographed in the same interiors of the Yolochka orphanage. Two letters, meanwhile, confirmed that two of all the children were transferred to the said orphanage.
"Vlad lives in the Orphanage. He and his friends were brought from Kherson," one letter read, according to Verstka.
"Good Santa Claus! Our Andrei is very small, so his teacher writes to you. Andrei came from Kherson. He knows that you are a magician and can fulfill any desire. Give him, please, a ribbed track, skittles, sports equipment," another letter wrote, as quoted by the outlet.
Yolochka specializes in taking in orphans with neurological conditions, developmental delays, HIV and various disabilities, according to Russian media outlet Meduza.
Yolochka's objective for 2021 to 2025 is to "foster patriotism and civic feeling" in the children they house and to teach them to "identify as citizens of a multinational Russia," Verstka said.
In 2020, Yolochka gained its harsh reputation after multiple adoptive mothers reported that children from the orphanage were left psychologically scarred. The orphanage was even described as "Auschwitz for children" after the scandal.
Verstka claimed that Ukrainian orphans from Kherson were possibly moved to Yolochka last October, during the civilian "evacuation" on the eve of the city's liberation by the Ukrainian army.
On Jan. 27, the United Nations refugee agency (UNHCR) told Reuters that Russia is violating "fundamental principles of child protection" in wartime by giving Ukrainian children Russian passports and putting them up for adoption.
"Giving them (Russian) nationality or having them adopted goes against the fundamental principles of child protection in situations of war," UNHCR chief Filippo Grandi said, as quoted by Reuters.
"This is something that is happening in Russia and must not happen."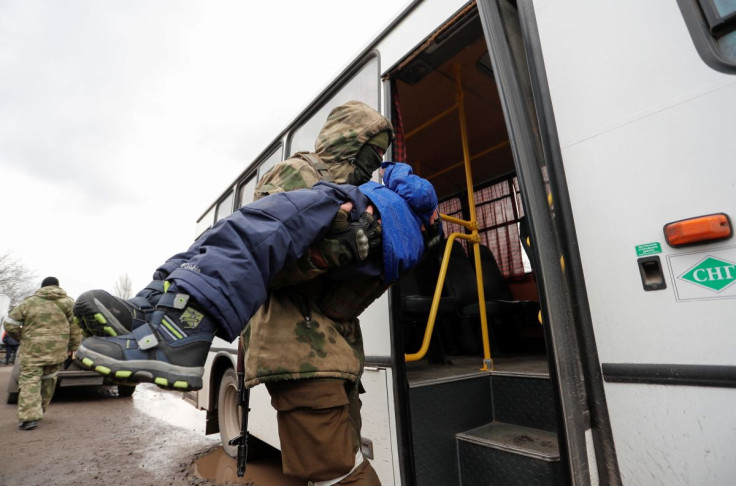 © Copyright IBTimes 2023. All rights reserved.