Russian Hackers Duped US Defense Contractors Into Exposing Secret Military Tech
Russian hackers may have stolen years' worth of competitive advantage by swiping secrets of United States' drone and other military technology after an Associated Press (AP) investigation revealed they targeted key contract workers into exposing their emails.
It is uncertain what exactly may have been stolen, but Fancy Bear (the hackers who interfered in the U.S. election) targeted at least 87 people working on militarized drones, cloud-computing platforms, stealth fighter jets, rockets, missiles, and other sensitive technology, for companies like Lockheed Martin Corp., Raytheon Co., Boeing Co., Airbus Group and General Atomics.
Charles Sowell, a former senior adviser to the U.S. Office of the Director of National Intelligence, and one of Fancy Bear's targets, told the AP: "The programs that they appear to target and the people who work on those programs are some of the most forward-leaning, advanced technologies."
"And if those programs are compromised in any way, then our competitive advantage and our defense is compromised. That's what's really scary," Sowell, who reviewed the list for AP, added.
What does come as a surprise is that the hackers were able to do so by simply getting their targets to click on dodgy phishing links, an ever-common modus operandi.
"I clicked on it and instantly knew that I had been had," retired Air Force major general James Poss said. Poss, who ran a partnership that conducted drone research, was about to get a taxi to the 2015 Paris Air Show, when a Google security alert, or what appeared to be one, showed up in his inbox. Realizing his mistake, Poss stopped himself before entering his credentials, which would have granted the hackers access to his emails.
Personal Gmail accounts were the majority of their targets along with a few corporate ones too. Through the phishing links, the hackers, referred to as Iron Twilight by U.S.-based cybersecurity company Secureworks, were able to gain access to personal email accounts and computer files. Of the 87 scientists, engineers, managers among others targeted, 40 percent fell for the links, AP's analysis found. Nearly all of the targets' work was classified.
Drone consultant Keven Gambold, also a target, said his own company is worried about the hacking: "We've almost gone back in time to use stand-alone systems if we're processing client proprietary data — we're FedEx'ing hard drives around."
"This would allow them to leapfrog years of hard-won experience," he fears.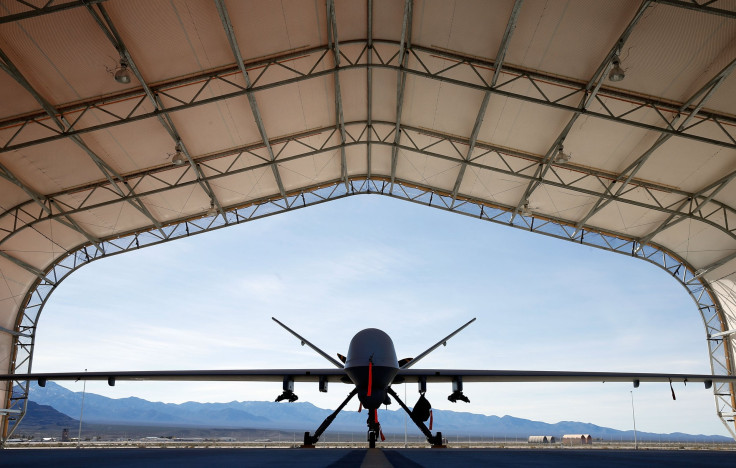 Russia, like a few other countries, is racing to make better drones. Drones, now the aircraft the U.S. Air Force needs the most pilots for, keep humans safe behind computer controls while firing missiles, tracking, monitoring and killing adversaries.
However, Russia has nothing to rival "the most feared" U.S. drone, the new-generation U.S. Reaper. This 5,000-pound mega-drone, a General Atomics masterpiece, can fly over 1,000 miles and deploy Hellfire and smart bombs. The U.S. Reaper has certainly given the nation's effort in Afghanistan, Iran and Syria, a massive advantage. General Atomics was a target for the hackers.
A GlobalSecurity.Org report said Russia, in 2015, had a military budget of about $66.4 billion (AP analyzed data from March 2015 and May 2016). In stark contrast, the world's biggest military spender by some distance, the United States, had a budget of $596 billion, roughly 9 times more than Russia's. In fact, that year the U.S.' military budget spent on research and development was $63.5 billion, about the same as Russia's entire military budget.
© Copyright IBTimes 2022. All rights reserved.
FOLLOW MORE IBT NEWS ON THE BELOW CHANNELS