Russians Who Illegally Climbed Great Pyramid Apologize After Photos Go Viral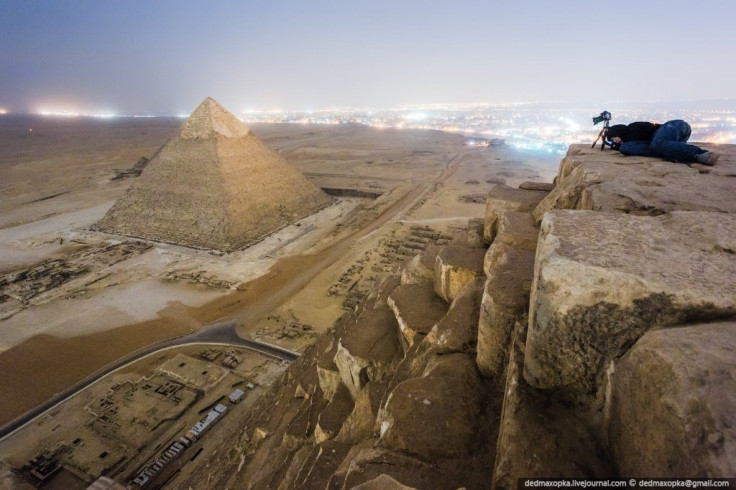 Courageous act of art or disrespectful violation worthy of punishment? The public is divided over a collection of stunning images captured by a group of Russian photographers who illegally scaled the Great Pyramid at Egypt's Giza Necropolis.
According to ringleader Vitaly Raskalov, who posted the shots to his LiveJournal page, he and two other Russians waited until sunset when the ancient complex closed to tourists before climbing the 455-foot ruin and posing at the summit. They hid from guards at the top for five hours and returned to the ground in the middle of the night unseen.
Fellow photographer Vadim Makhorov claimed climbing the 4,400-year-old structure was a childhood dream.
"No words can express the fascination I felt when seeing my childhood dream come alive," Makhorov wrote in an email to CNN. "Probably this very feeling made us climb onto the top of the Pyramid and see the panorama of the whole complex, the desert and Cairo itself."
He added: "What we saw from up there was the seventh wonder of the world. We tried to capture the beauty of the scenery in the photos so that the others could also see this magnificent panorama."
The Russian trio's viral shots provide a rare view of one of the Seven Wonders of the Ancient World, and include several images of the limestone-capped Pyramid of Khafre with the lights of Cairo glowing in the background.
Amid criticisms that the daredevils' act showed a complete lack of respect for the fragile monument, however, Makhorov said he wanted to "apologize for this ascension. We didn't want to insult anyone. We were just following the dream."
The government reopened the Great Pyramid of Giza and several other tombs on the plateau near Cairo in October following an extensive restoration project. Climbing on the outside of the fragile pyramids has been strictly forbidden since 1951, and those who violate the rules face between one and three years in jail, if caught.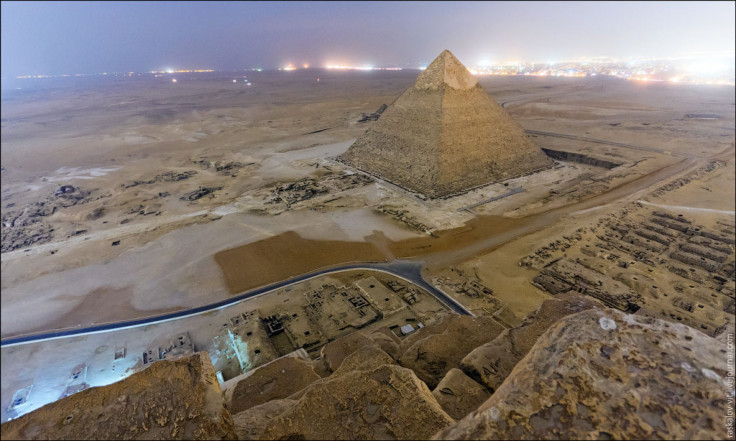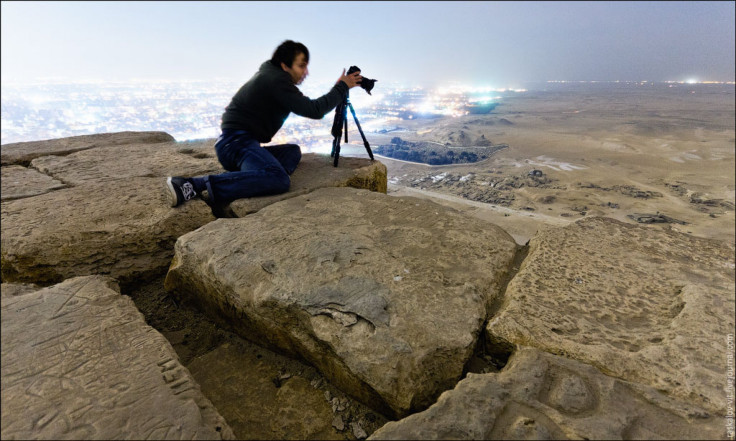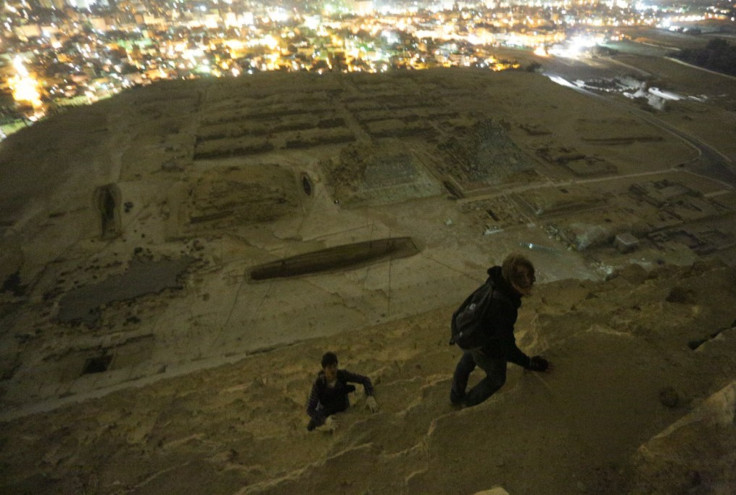 © Copyright IBTimes 2023. All rights reserved.