Russia's Deadly Orlan-10, Orlan-30 UAVs: Delivery Surged Over 53 Times, Defense Minister Says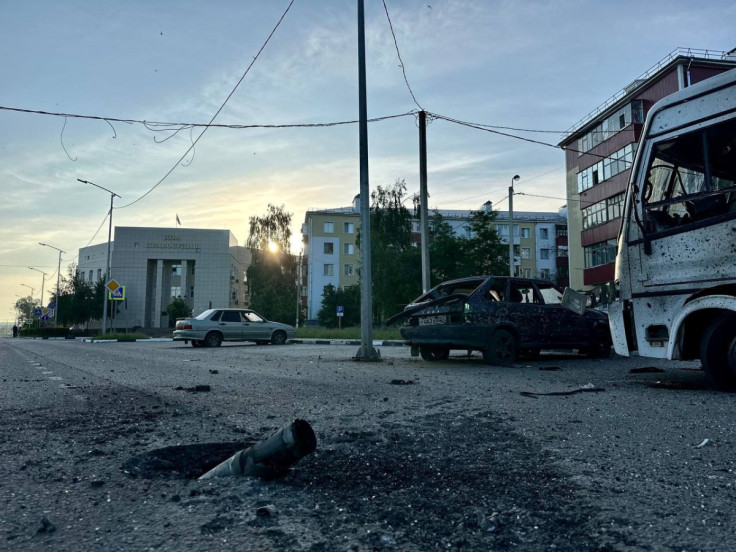 KEY POINTS
Defense Minister Shoigu praised the 24/7 efficiency of Orlan-10 and Orlan-30 UAVs
Upgraded weapons delivery under government defense order has increased over fivefold in 2023
Shoigu's remarks come at a time when Ukraine is actively engaged in a counteroffensive against Russian forces
The supply of Orlan reconnaissance drones has surged by more than 53 times since the initiation of the Russian "special military operation," Russian Defense Minister Sergei Shoigu reportedly informed journalists.
"Deliveries of Orlan-10 and Orlan-30 UAVs have increased by 53 times. They work 24/7 and work very efficiently," Shoigu said, as per Russian news agency RIA Novosti.
The defense minister also highlighted that the quantity of upgraded weapons dispatched as part of the government defense order has risen by more than fivefold in 2023 when compared to the beginning of 2022. Moreover, there has been a growth of 1.8 times in the number of deliveries since March 2022, days after the Russian invasion began on Feb. 24, 2022.
"Kamaz boosted deliveries of multirole vehicles by 17.6 times. Uralvagonzavod ramped up supplies and overhaul of T-72 and T-90 tanks by 3.6 times. The Kurgan machine-building plant scaled up BMP-3 deliveries and overhaul by 2.1 times," Shoigu also said, according to TASS Russian News Agency.
These remarks come at a time when Ukraine is actively engaged in a counteroffensive against Russian forces and has been receiving substantial military support from its NATO allies to enhance its operational capabilities. An example of such assistance is France's recent announcement on July 11, declaring its intention to send multiple long-range SCALP-EG missiles to reinforce Kyiv's offensive capabilities and support its counteroffensive efforts.
Earlier on that same day, Shoigu conducted an inspection of the implementation of the state defense order at enterprises located in the Republic of Tatarstan. During the visit, he emphasized that Russia's domestic arms production and delivery were proceeding according to plan, contrary to the assertions made in Ukrainian and Western media over the course of several months.
"A lot is being done. All this effort began in 2022. Within the shortest timeframe, defense industry enterprises have managed to boost the production of weapons, military and special equipment in particularly high demand for fulfilling combat tasks, and, most importantly, to ensure their prompt delivery to the troops," Shoigu said on July 11, Eurasian Times reported.
The head of the Defense Ministry also highlighted that in 2023, Russia has significantly amplified its domestic ammunition production, surpassing tenfold the amount produced at the beginning of the previous year.
Meanwhile, Foreign Minister Sergei Lavrov stated on Thursday that if Western countries send F-16 fighter jets to Ukraine, Russia would perceive them as a "nuclear" threat due to their capability to carry atomic weapons. The demand for modern warplanes has reportedly been a prominent aspect of Kyiv's requests for military assistance from its Western partners as it confronts Russia's offensive actions.
© Copyright IBTimes 2023. All rights reserved.