Ryan Dunn dead but Roger Ebert and Bam Margera not done as Twitter spat continues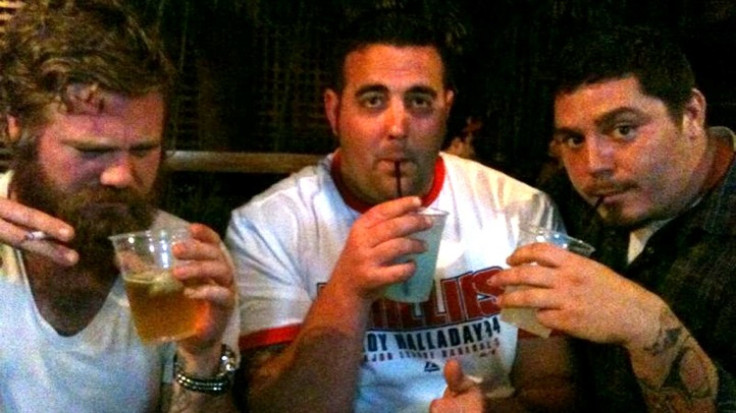 Ryan Dunn, the star of Jackass series, is dead but the controversy created by Pulitzer Prize winner film critic Roger Ebert still rages on.
As grim details of Dunn's gory death tumble out, Ebert's tweet has been derided by Dunn's fans and friends. In response to Dunn's car crash, Ebert had tweeted: Friends don't let jackasses drink and drive.
The tweet caused an outrage with the most vehement response emanating from Dunn's friend and co-star Margera, who tweeted: About a jackass drunk driving and his is one, f**k you! Millions of people are crying right now, shut your fat f****g mouth!
He further said: I just lost my best friend, I have been crying hysterical for a full day and piece of s***t roger Ebert has the gall to put in his 2 cents.
However, Ebert responded to the outcry by tweeting: Perez Hilton's readers agree with me and not with Perez about my tweet on Ryan Dunn. He drank, he drove, 2 people died.
Perez Hilton got dragged into the debate for placing a remark on his site which said: We certainly agree that driving after drinking is wrong, we think there's no reason - especially RIGHT NOW - that anyone should be pointing fingers or poking fun at a truly tragic situation. Everyone makes mistake, and this is somebody's son. Too soon, Roger.
The controversy reached a new scale as Facebook has purged Ebert's Page for violating its terms of use because Ebert's comment related to Dunn allegedly stood in opposition to Facebook's terms.
Ebert responded to the Facebook fiasco by tweeting: Facebook has removed my page in response, apparently, to malicious complaints from one or two jerks.
In an earlier tweet describing Dunn's car accident, Ebert had said: Jackass star Ryan Dunn, RIP. His Porsche flew through 40 yards of trees.
Ryan Dunn died after his 2007 Porshe 911 GT3, which was capable of hitting 190 mph, skidded off the road, hit a tree and burn in flames. The accident killed Dunn and a co-passenger who has been identified as Zac Hartwell.
TMZ had reported that Dunn was pictured drunk with his friends just hours before the fatal crash. The picture shows him drinking with his friends at 1AM at a bar called Barnaby's of America in West Chester, PA.
RadarOnline reported that Dunn was charged for driving under the influence in 2005.
It is reported that Dunn's body was charred beyond recognition and was identified by the tattoos he had on his body. Dunn was known to have multiple small peculiar tattoos on his body, which included a BMW and Red Hot Chilli Peppers logo.
Ryan Dunn shot to fame as part of MTV show Jackass, which was aired from 2000 to 2002. He also acted in Jackass series of movies, including Haggard: The Movie, Viva La Bam, Blonde Ambition and Street Dreams.
Johnny Knoxville, who discovered Dunn, tweeted:Today I lost my brother Ryan Dunn. He further stated: 'Please drive safe and wear your seat belt. Ryan Dunn will be missed. God bless.
Dunn used to work as welder at a gas station when Johnny Knoxville, a friend of Bam Margera, asked to use videos of underground skateboard and stunt videos shot by Dunn and Margera.
© Copyright IBTimes 2023. All rights reserved.