'Sabikui Bisco' Episode 2 Live Stream Details: Where To Watch Online [Spoilers]
KEY POINTS
Bisco needs a doctor for his master
"Sabikui Bisco" Episode 2 is airing Monday
The episode will stream on Funimation and Crunchyroll
After attacking Imihama, Bisco Akaboshi stands in front of Milo Nekoyanagi and asks him if he can make medicines for his ailing master in "Sabikui Bisco" Episode 2. The new episode is titled "Soar on King Trumpets."
The official website has released the spoiler stills and synopsis of "Sabikui Bisco" Episode 2. The people of Imahama are confused after the sudden terrorist attack by the wanted criminal Bisco who uses his bow and arrows to grow giant mushrooms.
Bisco is looking for a doctor who could give medicine to save his severely ill master, Jabi. He gets inside Milo's clinic and approaches him, but the guards of Governor Kurokawa rush inside when they hear a commotion.
In Episode 1, titled "The Man Worth 800,000," the Rusty Wind that has resulted in massive destruction in Japan continued to envelop the nation.
At Gunma border, a monk was attempting to cross the border. An officer was looking at his papers while the monk was noticing a wanted poster for a criminal named Bisco.
The border officer informed him how Bisco turned Mount Akagi into a mushroom mountain.
Elsewhere, Milo worked in Imihama as a doctor and treated patients with the rusting disease. The episode also revealed that Milo was secretly working on finding a cure for rusting using rare mushrooms.
"Japan has become a wasteland devastated by the Rusty Wind which causes all things to rust away. A suspicious-looking priest visits a checkpoint all alone, yet on his back rests a bow priests wouldn't use. Meanwhile, Milo, a doctor running a clinic in the town of Imihama, is researching new medicines in secret in order to save his older sister, Pawoo, who's being corroded by the Rust. But that day a stranger appears before him...," read the official synopsis of Episode 1 as per Crunchyroll.
The cast of the anime includes Ryouta Suzuki as Bisco Akaboshi, Shiro Saito as Jabi, Reina Kondo as Pau Nekoyanagi, Natsuki Hane as Miro Nekoyanagi, Miyu Tomita as Chirou Ochagama and Kenjiro Tsuda as Kurokawa.
Fans can watch "Sabikui Bisco" Episode 2 online on Funimation and Crunchyroll Monday. The episode will live stream in Japanese with English subtitles.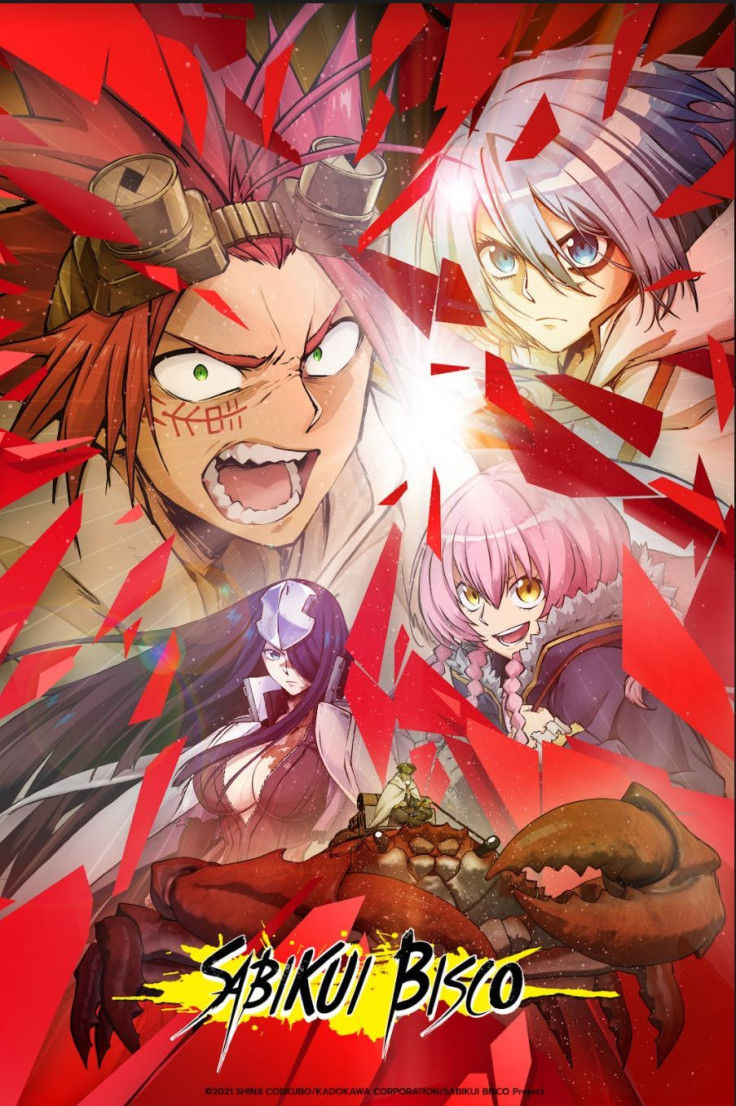 © Copyright IBTimes 2023. All rights reserved.