S.Africa direct exposure to euro zone crisis low: Motlanthe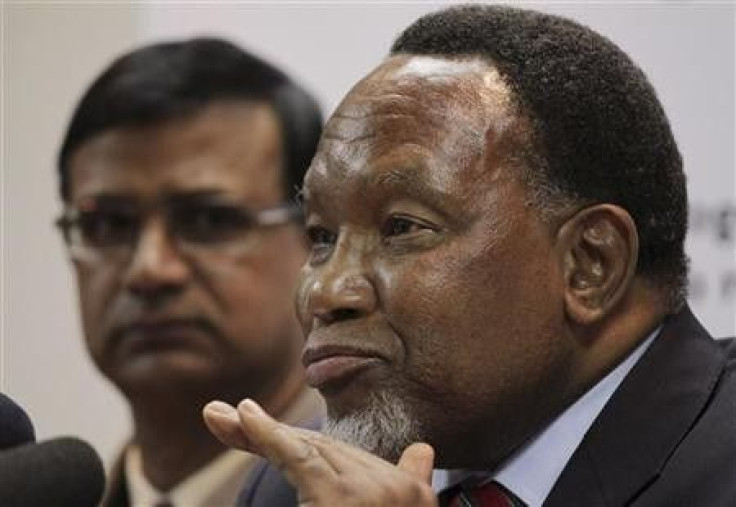 South Africa's direct economic exposure to countries at the epicentre of the euro zone debt problems is low, but the risk of increased trade protectionism as a result of the crisis could harm local exports, Deputy President Kgalema Motlanthe said on Wednesday.
The European Union is South Africa's largest trading partner and local authorities have been concerned about the impact of a slow-down in that region on the domestic economy.
The rand currency has already taken a hammering due to the crisis, falling more than 27 percent against the dollar since the start of the year as investors shun emerging market assets seen as carrying more risk.
The economic slowdown in the euro zone reduces the demand for South Africa's exports ... Slowing global growth also raises the prospects of weaker commodity prices and constrained government revenue, Motlanthe said in response to questions from parliament.
(But) South Africa's direct economic exposure to those countries at the epicentre of the current market turmoil is reasonably low, he added, noting that exports to the affected countries, namely Portugal, Ireland, Italy, Greece and Spain, constituted just 5 percent of the total.
He said the impact on South Africa had been primarily through falling business and consumer confidence, while capital flows and the rand exchange rate had also suffered.
Africa's biggest economy would continue to diversify its trading partners and promote exports to other parts of the world, Motlanthe said.
© Copyright Thomson Reuters 2023. All rights reserved.