SAG-AFTRA Believes 'Most' Productions Will Be On Pause Until Mid-January Amid Pandemic
KEY POINTS
Labor union SAG-AFTRA said "most" productions in Hollywood will be on hiatus until mid-January
The organization is communicating with epidemiologists, industrial sanitation specialists, public health officials and more
California is currently the worst-affected state in the U.S.
The COVID-19 pandemic is still not allowing the entertainment industry to get back to business, and according to the Screen Actors Guild - American Federation of Television and Radio Artists (SAG-AFTRA), production houses and creators would have to wait a little longer to function properly due to a surge in cases.
Gabrielle Carteris, president of SAG-AFTRA, and David White, national executive director, posted a lengthy message on the organization's website, saying that "most" productions will remain paused due to the global health crisis. Additionally, there is also the danger posed by a new strain that has possibly made its way into the country.
The labor union explained that there will be "additional time" for testing prior to the "resumption of production."
"Most entertainment productions will remain on hiatus until the second or third week of January if not later. This means that the number of our member performers working on sets right now is reduced. Our safety protocols ensure appropriate precautions for the holiday hiatus period including additional time for testing prior to the resumption of production," the note read.
SAG-AFTRA also explained that it is closely monitoring the situation in California and is worried about the "lack of ICU beds" in the state, especially Los Angeles.
"This is deeply concerning to us all and we have taken immediate action to connect with our epidemiologists and public health experts regarding the surge in cities across the nation," the statement noted.
The organization is also in close contact with "epidemiologists, industrial sanitation specialists, public health officials, member leaders, and staff" to ensure safety protocols are followed regularly.
"In the meantime, we urge you all to remain vigilant and adhere to the safety principles to protect yourselves, your families, communities, and colleagues. Always, wear your masks, maintain safe physical distancing, wash hands frequently and well, and follow the public health recommendations for preventing the spread of infectious disease," the statement concluded.
California is the worst-affected state in the country with more than 2.2 million coronavirus cases and 25,387 deaths. The nation recorded 234,550 infections and 3,880 deaths in the last 24 hours.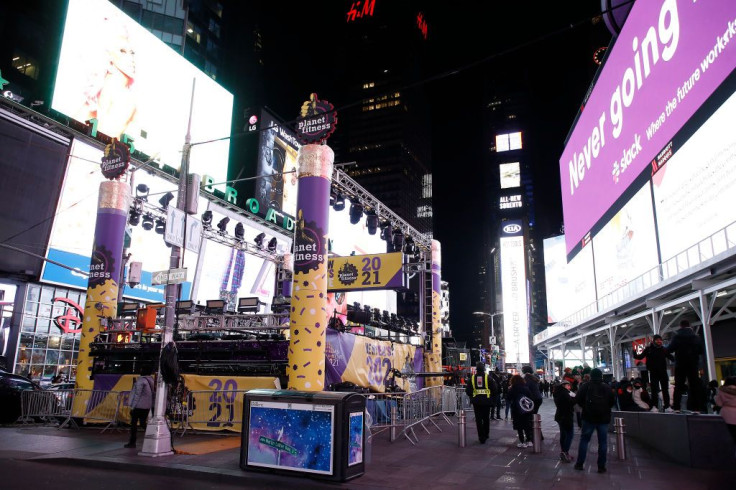 © Copyright IBTimes 2023. All rights reserved.