'Sakugan' Episode 1 Live Stream Details: How To Watch Online, Release Date [Spoilers]
KEY POINTS
A young girl dreams to become a Marker and explore the world outside her colony
"Sakugan" Episode 1 is premiering this Wednesday
The episodes will stream on Crunchyroll
In a post-apocalyptic world, humankind is surviving in tight spaces, called the colony, divided by bedrock. Outside the colony, there are unexplored areas called the Labyrinth. "Sakugan" Episode 1 introduces a father-daughter duo as they explore the outside world on a robot.
The official synopsis of "Sakugan" Episode 1 is set in the Asian-style colony named Pinyin, which is filled with colorful neon lights and smog. A girl, Memempu, who earns a living as a worker, desires to become a Marker and explore the world outside Pinyin.
Meanwhile, an old-school Marker and his daughters, Lynda and Walsh, return from a trip on the night of the annual festival.
"In the distant future, humankind lives shoulder-to-shoulder in a cramped 'Colony' divided by bedrock. Outside the colony extends a dangerous undeveloped area known as The Labyrinth. Those who risk their lives to explore the Labyrinth and mark undeveloped areas are known as Markers. Memempu is a young girl who wants to become a Marker, and Gagumber is a man who quit being a Marker. This rag-tag father and daughter team is about to take on the Labyrinth! 'If there is no path, then dig one!'" read the official series synopsis, according to Crunchyroll.
"Sakugan" anime is produced at Satelight. Jun'ichi Wada is the director, as well as the series composition in-charge. The music of the anime is composed by Tatsuya Katō. Minoru Ōnishi is credited as the art director.
The mechanical designs are by Stanislas Brunet from Studio No Border and Hiroyuki Taiga from Kaiju, Anime News Network reported.
The opening theme, which is titled "Kоkotsu Labyrinth" ("Enchanted Labyrinth"), is performed by Masaaki Endoh. The closing theme, titled "Shine," is performed by MindaRyn.
The cast of "Sakugan" anime includes Kanon Amane as Memempu, Hiroki Touchi as Gagumber, Hikaru Midorikawa as Rufus, Hiroshi Kamiya as DJ K, Kana Hanazawa as Zackletu, Minami Tsuda as Linda, Toshiyuki Toyonaga as Yuri, Misaki Watada as Mūro, Yoshimasa Hosoya as Melо̄lo and Tsuyoshi Koyama as Boss.
Fans can watch "Sakugan" Episode 1 online on Crunchyroll this Wednesday. The episode will live stream in Japanese with English subtitles.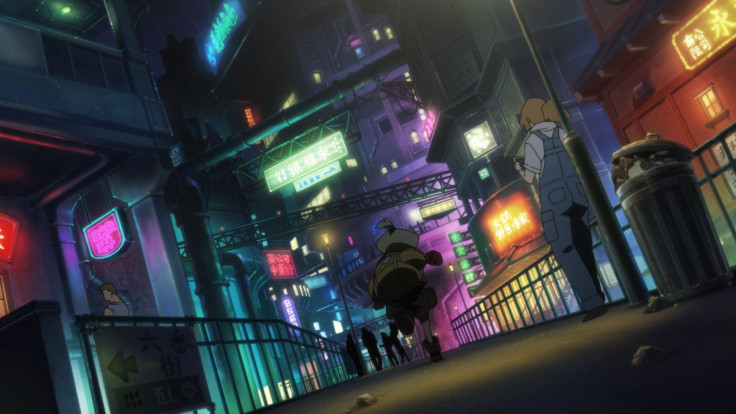 © Copyright IBTimes 2023. All rights reserved.
FOLLOW MORE IBT NEWS ON THE BELOW CHANNELS