Salma Hayek On Hilaria Baldwin's 'Crazy' Heritage Scandal: 'She's Smart To Want To Be Spanish'
KEY POINTS
Salma Hayek said she feels "honored" and "proud" that Hilaria Baldwin wanted to be Spanish
The "Frida" star said her ancestors on her mother's side are Spanish
Hayek said Hilaria is "not a bad person," thus she has no ill will toward Alec Baldwin's wife
Salma Hayek is speaking out about Hilaria Baldwin's heritage scandal.
Hayek, who has co-starred with Alec Baldwin in multiple projects over the years, including "30 Rock" and "Drunk Parents," recently dished on her reaction to the controversy sparked by social media claims that his yoga instructor wife faked her Spanish accent and exaggerated her connection to Spain.
During an appearance on SiriusXM's "Andy Cohen Live," she described the whole episode as "crazy," but she clarified that she has nothing against Hilaria.
"We all lie a little bit. She makes my friend happy," she was quoted by Entertainment Tonight as saying. "She fooled me because she's such a good mother and she has five of them. And you know, I don't care."
The "Desperado" actress was honored that someone would want their "alter ego" to be a Spaniard.
"It makes me feel proud that people are inspired. I am Mexican and Lebanese, but my grandparents, my ancestors on my mother's side are Spanish. I think she's smart to want to be Spanish," Hayek explained.
"We all create our own character in life," she continued. "I mean, this might be extreme. She's not a bad person. ...She makes my friend happy. She's very kind to me, and that's all I care about. And Spanish people are cool. I don't blame her for choosing that."
Hayek is not the only celebrity to weigh in on Hilaria's heritage scandal. Spanish-born singer Charo said that while Hilaria had been trying to be Spanish, she has been trying all her life to learn how to speak English like the locals because she was born in Murcia, Spain, and they have a strong "Castillian accent."
Charo felt that Hilaria simply adored anything and everything Spanish-related, and just like Hayek, she doesn't have any issues with it.
"In the case of Hilaria, she must be [so] obsessed with everything Spanish — the tradition, flamenco — that she really went into that education and she managed to do it very well indeed," she said. "There's nothing wrong if that makes her happy. I think it's funny. In my opinion, it's just funny."
Amy Schumer, whose social media joke played a role in triggering the heritage scandal, also commented on Hilaria's scandal, and if Charo found it funny, the "Trainwreck" actress found it "insane and entertaining." She also joked that Hilaria may be the only one "happy" about the insurrection in the Capitol because it "distracted" people from her controversy.
"She is amazing and I wish her and her family the best," she told Entertainment Tonight earlier this month. "And I hope she gets to visit Spain as much as she wants."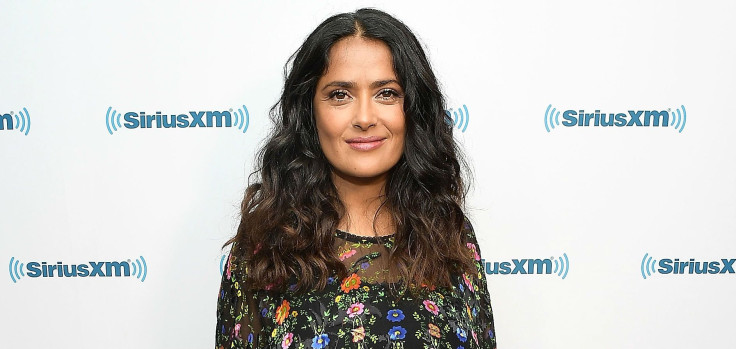 © Copyright IBTimes 2023. All rights reserved.