Salman Rushdie Loses Eyesight After Assault During Lecture
Salman Rushdie lost sight in one eye and the function of one hand after he was attacked in August ahead of lecture in New York state, according to his literary agent Andrew Wylie.
Wylie told Spain's El Pais newspaper on Saturday that the 75-year-old had sustained 15 wounds to the chest and called the wounds "profound."
This is the first update on Rushdie's condition since the attack, which occurred on Aug. 12, ahead of a lecture at a literary festival. It was hosted by the Chautauqua Institution, located about 75 miles southwest of Buffalo.
"He had three serious wounds in his neck," said Wylie. "One hand is incapacitated because the nerves in his arm were cut. And he has about 15 more wounds in his chest and torso. So, it was a brutal attack."
Hadi Matar, 24, of New Jersey, pleaded not guilty to attempted murder and assault charges.
Matar reportedly bought a pass to attend the event. A state trooper and sheriff deputy working the event quickly apprehended him during the attack.
At Matar's arraignment, Chautauqua District Attorney Jason Schmidt described that the attack on Rushdie as "targeted" and "pre-planned."
An Indian-born British-American novelist, Rushdie gained international fame for the controversial 1988 novel, "The Satanic Verses," which sparked Islamic extremist bombings, killings, and riots. There was fury over the portrayal of the Prophet Muhammad.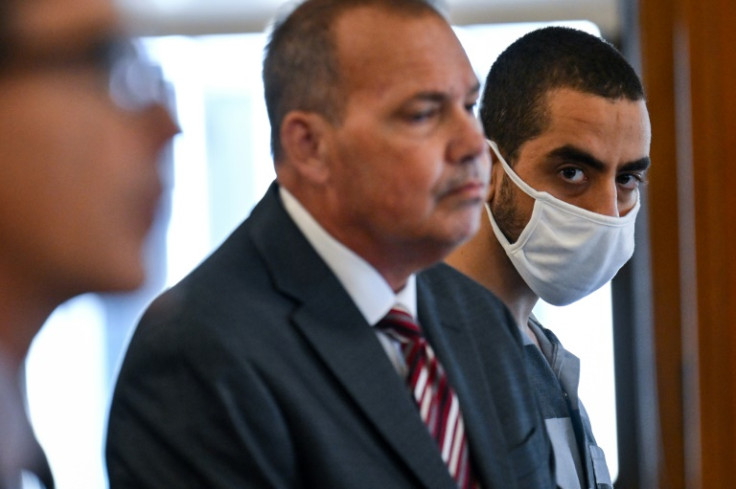 Rushdie was placed on a ventilator following the attack.
When asked whether Rushdie was still in the hospital, Wyle said, "I can't give any information about his whereabouts. He's going to live. That's the more important thing."
Rushdie has face many death threats since the publication of "The Satanic Verses." He was forced into hiding for several years during the 1990s.
© Copyright IBTimes 2023. All rights reserved.
FOLLOW MORE IBT NEWS ON THE BELOW CHANNELS