Sam Bankman-Fried Seeks Court's Approval To Use FTX Insurance To Cover His Legal Expenses
Lawyers of Sam Bankman-Fried, the controversial crypto mogul that founded now bankrupt crypto businesses like FTX and Alameda Research, have requested the court to approve their request to use FTX's insurance policies to cover their client's legal expenses.
Bankman-Fried's legal counsel requested the court through a motion to permit insurers to advance or reimburse defense costs and fees under directors and officers (D&O) insurance policies held with Beazley and Realm Insurance.
These policies, based on the court filing, allowed "priority of payment to individual insureds with an un-indemnified loss like Mr. Bankman-Fried," which means the controversial crypto mogul would be given priority on FTX's list of payout.
"Based on the foregoing, Mr. Bankman-Fried submits that ample cause exists to lift and modify the automatic stay [...] to allow Relm and Beazley to (a) reimburse Mr. Bankman-Fried for covered Defense Costs that have already been incurred under the D&O Policies, and (b) advance future covered Defense Costs unless and until the Defense Costs no longer qualify as Non-Indemnifiable Losses under the terms of the D&O," the Wednesday's court filing read.
Moreover, Bankman-Fried's lawyers argued that their client is currently facing "multiple criminal, regulatory, insolvency-related and civil actions" as well as one criminal proceeding, three federal and state regulatory proceedings, five insolvency-related proceedings, and seven legal actions.
It is worth noting that the insurance policies held by Bankman-Fried were meant to provide coverage for the kind of situation he is currently in.
Business executives, including directors and officers, get liability insurance designed to shield individuals from personal financial losses if they are sued while serving as officers of the company, business, or any kind of organization.
Moreover, this kind of insurance is intended to cover the legal bills of founders and executives, including fees, legal expenses and other costs that may come up from the lawsuit.
Those who want to file objections to Bankman-Fried's motion should submit them by March 29 and if necessary, a hearing will take place on April 12 at the United States Bankruptcy Court for the District of Delaware. If there are no objections or responses, Bankman-Fried will request the court to proceed without further notice.
Bankman-Fried is waiting for his first criminal trial, which is set for Oct. 2.
His lawyers, however, previously floated the idea that it may be necessary to delay the criminal trial of their client scheduled for October, citing time constraints to review evidence and defense preparation.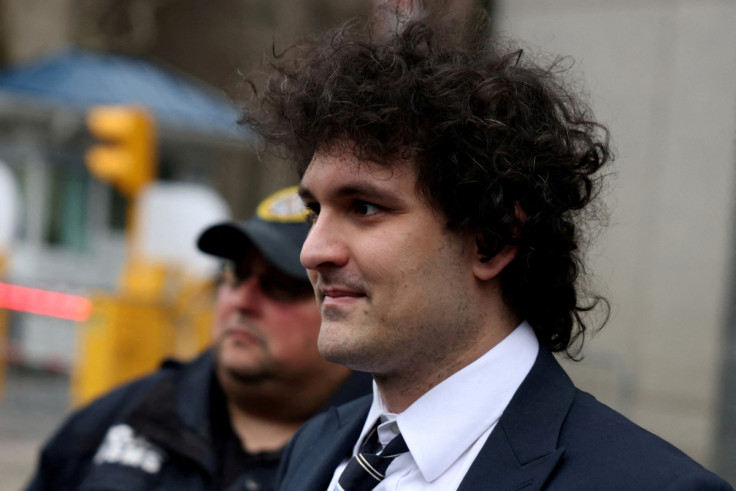 © Copyright IBTimes 2023. All rights reserved.