Sam Bankman-Fried's Alameda Research Mysteriously Moves Millions Of Funds Again
KEY POINTS
Brokenfish.eth, a wallet allegedly associated with Alameda Research, withdrew millions of crypto assets
The withdrawn funds were mainly dominated by FTT, the native token of FTX
PeckShield recently revealed that Alameda Research received around $13 million worth of crypto assets
Alameda Research, the now-bankrupt hedge fund founded by the controversial crypto entrepreneur Sam Bankman-Fried, moved around $2 million worth of FTT, on-chain data showed.
Cryptocurrency intelligence platform Arkham on Tuesday shared a screenshot of on-chain transactions showing brokenfish.eth, a wallet allegedly associated with Alameda Research, withdrawing millions of crypto assets.
"The Alameda address 'brokenfish.eth' just pulled out $2M of FTT from BentoBox in the past 10 minutes," Arkham said in a tweet.
BentoBox is a smart contract that serves as the central vault for the whole Sushi ecosystem.
Based on the screenshot, the withdrawn funds were mainly dominated by FTT, the native token of the now-bankrupt cryptocurrency exchange FTX.
The reason behind this withdrawal remains a mystery, just like the previous wallet activities that happened in the past.
Some industry watchers believe that the funds' withdrawals may have been sanctioned by the court-appointed CEO of FTX John Ray III, who has been very vocal about his intention to claw back all the funds related to the exchange and its subsidiaries to pay its creditors.
FTX, in a press release over the weekend, reminded those who previously received funds as a form of donations from the former admin of the exchange that they have to return the funds as soon as possible.
The company also gave an ultimatum to the recipients and even threatened to take legal action if necessary.
"To the extent, such payments are not returned voluntarily, the FTX Debtors reserve the right to commence actions before the Bankruptcy Court to require the return of such payments, with interest accruing from the date any action is commenced," the press release read.
"Recipients are cautioned that making a payment or donation to a third party (including a charity) in the amount of any payment received from an FTX Contributor does not prevent the FTX Debtors from seeking recovery from the recipient or any subsequent transferee," FTX said.
"$13M worth of cryptos have been transferred to Alameda consolidation-labeled address, including ~6M $USDT & 1,545 $ETH ($2.5M) from Bitfinex, ~4.6M $USDC from 0x7889," blockchain security company PeckShield broke down the transfers in a tweet.
The transfer of cryptocurrency to the Alameda Research wallet is allegedly part of the recovery funds associated with the bankruptcy proceedings the company is currently undergoing.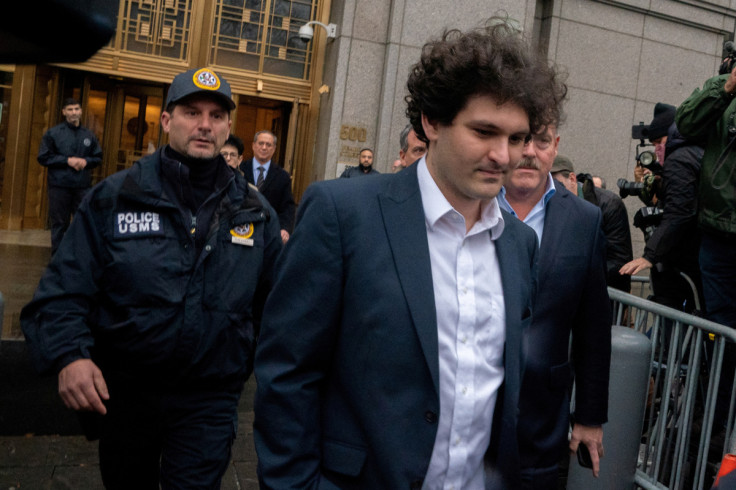 © Copyright IBTimes 2023. All rights reserved.