Sam Smith Says They Got Kicked Out Of Dating Apps: 'They Thought I Wasn't Me'
Sam Smith got candid about a funny experience they had while trying to find love on dating apps.
The "Dancing with a Stranger" singer said they got booted out of the apps.
"I never did Grindr. I did Tinder once, I think I got chucked off of Tinder," Smith revealed to ET Canada. "I got chucked off of Hinge because they thought that I wasn't me."
"Well, I didn't verify my profile, so I should have done that," Smith explained.
Smith has since moved out of dating apps but he told the outlet that if they were to go back, the profile would most probably be dedicated to their dog, Velma, and the fast-food joint McDonalds.
The hitmaker said it "would just be silly" if they return to dating apps because their profile would appear something like, "Loves Velma, loves McDonalds."
The "Good at Goodbyes" singer said the dog was very instrumental in changing their outlook on life and love.
"She taught me how to love," Smith noted. "I really feel like I don't think I loved anyone other than my family and friends and stuff... she's really taught me that. I miss her loads by the way, I haven't seen her in ages."
Smith also proudly revealed that Velma now has siblings: two tortoises named Paprika and Nutmeg.
The singer was spotted walking arm-in-arm with designer Christian Cowan in New York City last week. The 30-year-old English singer-songwriter was also photographed giving the 27-year-old a kiss as they strolled through Manhattan's Soho neighborhood.
On the work front, Smith will release their new album, titled "Gloria," on Friday.
In September, Smith told ET they were ready for a grand return to music and called it their "villain era."
"After COVID, everyone's feeling hungry to be around people again, and see people, so I'm definitely feeling that," they shared. "I've had a transitional three years in my life. I turned 30, I think I know what I want to say now, I think I know who I am a bit more, and I'm ready to have fun."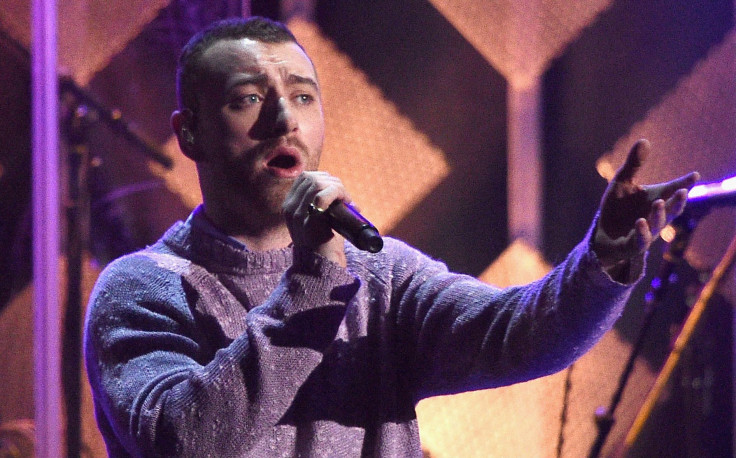 © Copyright IBTimes 2023. All rights reserved.