Samantha Ronson Arrested for DUI, Smirks in Mug Shot [PHOTO]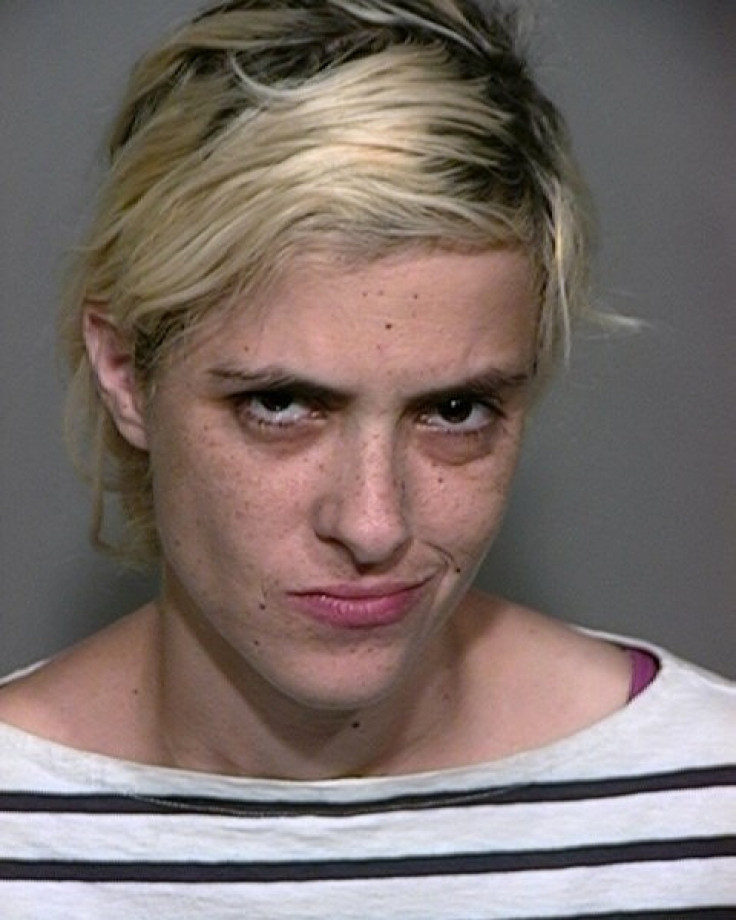 Samantha Ronson was arrested for driving under the influence just outside of Baker, Calif. on Monday morning. Her mug shot is another story.
In a photo released by the San Bernando County Sherriff's Department, Ronson can be seen smirking at police cameras following her 10:31 a.m. arrest.
"When she was stopped, she showed signs of being impaired. [The officer] gave her balance tests and she showed signs of alcohol intoxication," an officer told Us Weekly.
The arrest was made after Ronson, 33, was spotted driving 89 MPH in a 70 MH zone in her black Porsche, California Highway Patrol confirmed to Access Hollywood.
Ronson was alone at the time of arrest.
The celebrity DJ is perhaps most famous for dating actress Lindsay Lohan in 2008. Lohan herself has been in front of mug shot cameras four times, the most recent being in Sept. 2010, when the "Mean Girls" actress was arrested for failing to take court-ordered drug tests.
Ronson is also the younger sister of musician Mark Ronson, who recently attended friend Amy Winehouse's funeral.
Ronson has since been released from the Sheriff's office, Us Weekly reports.
© Copyright IBTimes 2023. All rights reserved.