Samsung Galaxy S4 Vs Samsung Galaxy Nexus: How Do These Phones Match Up For Special Specs?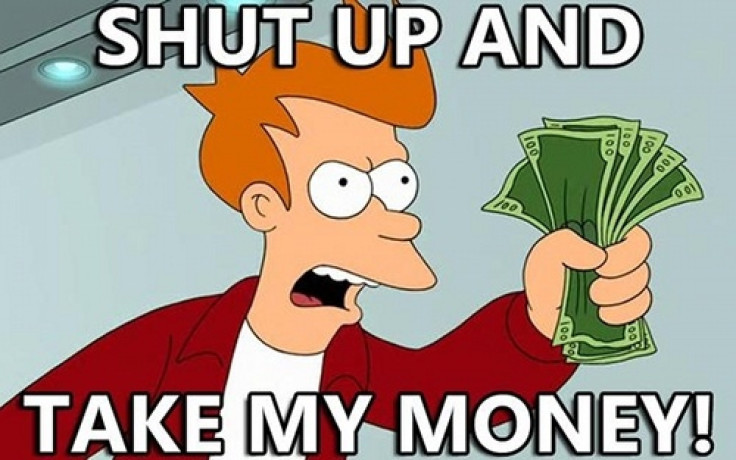 Nothing makes a Samsung enthusiast say "Shut up and take my money" quite like the awe-inspiring special features, which single-handedly fuel rumors about smartphones months before their respective releases.
The Samsung Galaxy S series has produced some of the most popular mobile gadgets in recent years, with many being dubbed "iPhone Killers" because of their anticipated effects on their closest rivals in Cupertino, Calif.
These smartphones boast not only impressive basic specs -- such as spacious memory, detailed resolution, and fast processing speed -- but also equally impressive special specs.
Smartphones frequently are subject to spec-by-spec comparisons with other popular phones to determine, simply, which is superior. However, enthusiasts have seldom considered the contrasts between the Samsung Galaxy Nexus and the Samsung Galaxy S4, two vastly different siblings with one major similarity, a concentration on impressive special specs.
Before Samsung released its flagship Galaxy Nexus in November 2011, rumors about the device read almost like science fiction, replete with accounts of beam data transfer and hands-free phone unlocking.
Besides being the first Samsung smartphone to natively run the Android 4.0 Ice Cream Sandwich operating system, the Galaxy Nexus featured other never-before-seen specs such as its Android Beam and Face Unlock lockscreen.
Near field communication, or NFC, powered the Android Beam feature, which allows users to share data simply by touching the backs of two Beam-capable phones together. Introduced on the Galaxy Nexus, Android Beam was later seen on the Galaxy S3; meanwhile, Face Unlock, which essentially acts as a personalized way to unlock your phone with your face, was also introduced on the Nexus.
Because Android Beam and Face Unlock had been among the Galaxy Nexus' most highly anticipated rumored specs, consumers were especially delighted the rumors turned out to be true.
The Galaxy S4, considered Samsung's flagship phone this year, has similarly been the subject of incredibly futuristic-sounding spec rumors that have fueled its pre-release demand. According to such rumors, the device will include several eye-controlled mechanisms and other features that make the smartphone significantly more hands-free than its predecessors.
Samsung appears to be building on the Smart Stay technology in the Galaxy S3, which allows users to control whether their screens are on or off based on their eyes being open or closed, Android Authority reported in January.
The website indicated the Galaxy S4's Eye Pause technology may allow users to pause videos by turning their eyes away from their displays, while its Eye Scroll technology may direct the scrolling of both apps and webpages with eye movements.
Last month, Android Authority also suggested the Galaxy S4 will feature floating-touch gesturing capabilities powered by Atmel's maXTouch S controllers. As a result, users should be able to navigate their interfaces without actually touching their screens. The phone may also feature wireless charging powered by Qi.
Of course, the public won't really know which specs will end up in the Galaxy S4 until its unveiling at Radio City Music Hall in New York on March 14.
If the extravagant venue is any indication, though, enthusiasts may well be right in anticipating a truly spectacular phone.
Its rumored specs include either an eight-core Exynos Octa 5 processor or a Qualcomm Snapdragon 600 processor (depending on which country you live in) -- with each model potentially clocking in at 1.9 GHz -- a 4.99-inch 1920 x 1080 Full HD SoLux high-definition display, 2 GB of RAM, a microSD card slot, a 13-megapixel camera, and storage options ranging from 16 GB to 64 GB of internal memory. The Galaxy S4 is said to be powered by the Android 4.2 Jelly Bean mobile operating system.
In comparison, the Galaxy Nexus featured a 1.2-GHz dual-core processor, a 4.65-inch 1280 x 720 Super AMOLED HD display, 1 GB of RAM, 16 GB or 32 GB of storage, support on the LTE and HSPA+ networks, Bluetooth connectivity, USB 2.0, Wi-Fi, NFC, and the Android 4.0 Ice Cream Sandwich mobile OS.
The Galaxy S4 is projected for release in either April or May, while the Galaxy Nexus ultimately ran its course and was discontinued last October to make way for the LG Nexus 4. Predecessors in the Galaxy S line, including the Galaxy S2 and the Galaxy S3 remain on the market, having sold tens of millions of units worldwide.
© Copyright IBTimes 2023. All rights reserved.