Samsung Galaxy S9 News Backs Up Camera Features, 3D Recognition Upgrades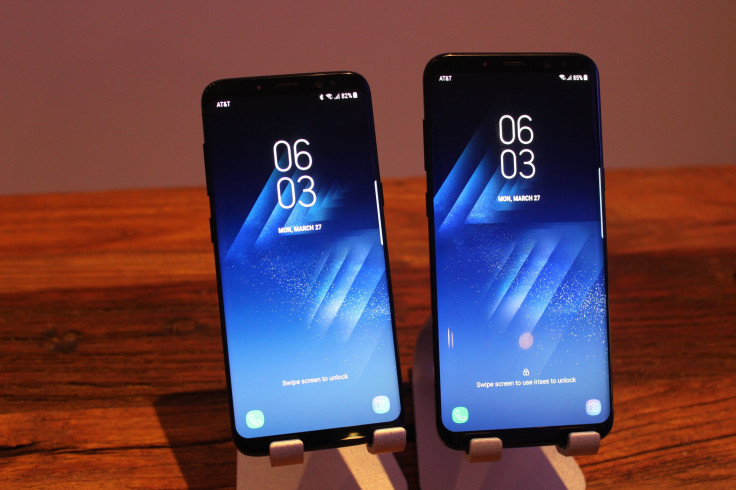 Rumors continue to back up claims that Samsung will include 3D facial recognition technology on the upcoming Galaxy S9 smartphone. Most recently, Korean media shared reports that Samsung has ordered the components needed for 3D technology upgrades on the Galaxy S9 front camera. These upgrades are expected to improve both facial recognition and iris scanning technology Samsung already uses on its predecessor devices.
News of Samsung using 3D facial recognition technology surfaced after the announcement and release of the iPhone X, which features Face ID as its sole biometrics option. Meanwhile, Samsung's recent flagships, including the Galaxy S8 and Galaxy Note 8 include 2D facial recognition and iris scanning technology, in addition to a rear fingerprint scanner. Though Samsung has not confirmed any rumors about the Galaxy S9, the device will likely include this same biometrics configuration with the aforementioned upgrades. There are currently no details as to how a technology by Samsung would differ from Apple's Face ID technology.
Apple released the iPhone X without its signature Touch ID fingerprint scanner to introduce an edge-to-edge display with no capacitive buttons. Much like its many rivals, Apple did not include an on-screen fingerprint scanner on the device and claims it had no intentions to introduce such a feature on the iPhone X. Reports prior to the device's launch suggest Apple was unable to master the feature for the iPhone X.
Rumors suggest Samsung is aiming to introduce on-screen fingerprint scanning with the Galaxy Note 9, potentially to be one of the first manufacturers to succeed with the feature. However, transitioning from 2D to 3D facial recognition technology will likely be easier for the company, with Apple having paved the way. The Galaxy S9 is expected to include an 8-megapixel front camera, similar to the Galaxy S8. The iPhone X features a 7-megapixel front camera, equipped with its True Depth 3D mapping technology.
Samsung is looking to increase recognition speed on its biometrics and possibly to also introduce new add-on features, according to Korean publication ET News. Through Face ID, the iPhone X powers its Animoji software, which implements a user's facial movements and voice to animate an avatar that can be shared with other iPhone X users or via social media. Currently, there is no word on whether the Galaxy S9 could have a similar feature.
Samsung introduced iris scanning on the Galaxy Note 7 in 2016 and facial recognition on the Galaxy S8 in 2017. There have been several reports of the features being easily spoofed by printed photographs and contact lenses. Samsung iris scanner and facial recognition features aren't recommended as biometrics options for Samsung Pay and other mobile payment options for this reason.
Meanwhile, Apple's Face ID is compatible with the Apple payment option. However, pundits and publications have done several interesting tests, were identical twins have been able to unlock each other's devices. A woman's 10-year-old son was also able to unlock her iPhone X. Additionally, reports indicate that an iPhone X was spoofed by a $200 3D printed mask, but many pundits question the validity of the claim.
Other rumors surrounding the Galaxy S9 suggest the device may ship with a pair of Bluetooth headphones, which have made many believe the device will not have a 3.5 mm headphone jack. Potential unveiling dates for the Galaxy S9 include January at CES, February at MWC or late March, similar to the Galaxy S8.
© Copyright IBTimes 2023. All rights reserved.