Samsung Galaxy S9: 10 Release Date, Rumors And Concept Questions Answered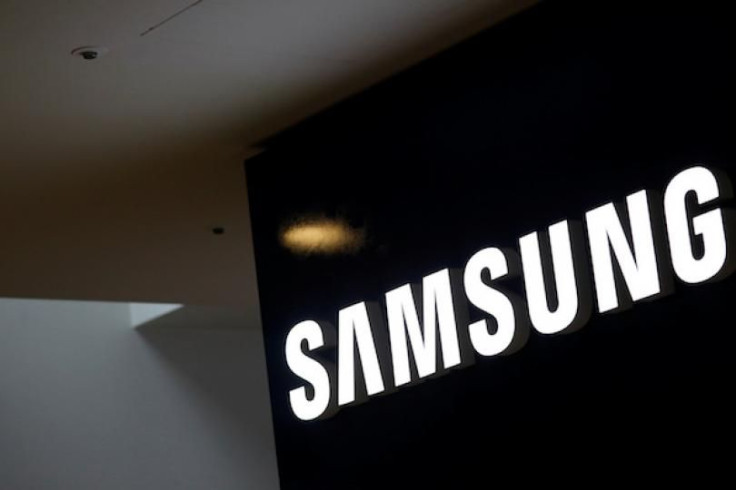 The Samsung Galaxy S9 may not be official for another three to four months but there are already several rumors surrounding the 2018 flagship. Consumers, pundits, and enthusiasts have several questions about the Galaxy S9 and we attempt to answer some of them. Here a rundown of specs and features expected for the Samsung Galaxy S9.
What processor will Galaxy S9 run?
The Galaxy S9 may feature Exynos and Qualcomm chips, similar to most models of the Galaxy S series. Samsung recently confirmed the existence of an Exynos 9810 chip, in a press release about CES 2018 innovation awards the company has won. Pundits believe the Exynos 9810 could be Samsung 2018 flagship processor, which would likely run in international models of the Galaxy S9. The chip includes CPU and GPU upgrades, a 6CA gigabit LTE modem and 10nm process technology.
Rumors have long suggested some Galaxy S9 models may run the Qualcomm Snapdragon 845 chip. Samsung typically uses Qualcomm chips, primarily in its North American smartphone models. The Snapdragon 845 has yet to be announced, but reports have suggested the semiconductor manufacturer will host a Technology Summit in December, where the chip will likely be unveiled. The Snapdragon 845 is expected to have a focus on AI and machine learning.
Will Galaxy S9 have a headphone jack?
There are still conflicting reports about whether the Galaxy S9 will feature a headphone jack. A specs leak that surfaced in October suggested the device would not include a 3.5mm audio jack; however, tech informant @UniverseIce mentioned during the same timeframe that he believed the device would release with a headphone jack.
Referencing a recent Samsung ad, which makes fun of iPhones that don't include onboard audio support, International Business Times noted it is likely the Galaxy S9 will include a headphone jack.
Will Galaxy S9 have an on-screen fingerprint scanner?
Many reports are leaning to the conclusion that the Galaxy S9 won't feature an on-screen fingerprint scanner. Most recently, a CAD leak revealed the Galaxy S9 may have a rear fingerprint scanner located at in a centered position below the device's camera module, instead of to the right of the camera. Tech informant @UniverseIce also noted his 100 percent certainty that the Galaxy S9 wouldn't include an on-screen fingerprint scanner, adding that the device's back panel would "change a lot."
Reports from as early as August suggested the Galaxy S8 likely wouldn't include a fingerprint sensor. While later reports revealed details of Samsung scouting various biometrics suppliers, including Synaptics and BeyondEyes, Samsung LSI and Egis, it is likely such developments are for an on-screen fingerprint sensor for the Galaxy Note 9.
Will Galaxy S9 have a dual-camera?
Current reports suggest the Galaxy S9 will release with a dual-camera setup. Since the Galaxy Note 8 released with a 12-megapixel dual camera system, it is likely the Galaxy S9 will have similar camera features.
There are numerous reports surrounding camera technology for the Galaxy S9. Most recently, Samsung announced that its ISOCELL Slim 2X7 24-megapixel image sensor won a CES 2018 innovation award. Reports from October connected the camera sensor to the Galaxy S9
Rumors also suggest the Galaxy S9 could include camera technology, similar to the 1,000 frames per second slow motion feature found in the Sony Xperia XZ1.
When will Galaxy S9 Release?
Rumors have not yet pinned down a definitive release date for the Galaxy S9. Recent reports suggest the device could be announced during Mobile World Congress timeframe, which would be in late February 2018. There are also reports that the Galaxy S9 could release as early as January, potentially coinciding with CES 2018.
The Galaxy S9 could also possibly have a late March standalone launch, similar to the Galaxy S8. Samsung also began hosting standalone launch events for the Galaxy Note line in 2015, to separate its flagship introductions from conferences, where many competitors announce devices.
Reports also suggest the Galaxy S9 will go into mass production in December ahead of its launch. Samsung supposedly began developing the device in April or May under the codename "Star."
How much will Galaxy S9 cost?
There are no price details available for the Galaxy S9 but it is possible models could be priced similar to the Galaxy S8, which sold for $750 and Galaxy S8+, which sold for $850. Prices may also vary depending on the carrier, retailer or market of release.
What hardware specs will Galaxy S9 have?
Outside of the above-mentioned processors, the Galaxy S9 is expected to come in two models -- a standard model (SM-G960) and a Galaxy S9+ model (SM-G965). Rumors suggest the devices could include displays with a resolution up to 4K UHD. The Galaxy S9 is expected to feature a 5.8-inch display and the Galaxy S9+ a 6.2-inch display. The devices are expected to include at least 6GB of RAM and 64GB of internal storage.
After playing it safe with battery capacity on its 2017 devices, reports also suggest the Galaxy S9 could have a larger battery than the 3,000mAh battery used in the Galaxy S8 (3,500mAh on Galaxy S8+). There is no word on exactly what battery capacity the Galaxy S9 may include.
What new technology will Galaxy S9 include?
The Galaxy S9 is expected to include a 3D mapping technology similar to what's seen on the iPhone X. If true, the Galaxy S9 would include upgrades to its facial recognition features.
If introduced, displays with 4K UHD resolution would also be among new technology for the Galaxy S9, as Samsung has used Quad HD displays for its flagships for several generations. Reports from August also suggested the Galaxy S9 could use Y-OCTA display technology to reduce production costs of Samsung's signature curved displays.
Rumors from June suggested Samsung could experiment with solid state batteries, as opposed to lithium ion cells, as a safety precaution.
What software will Galaxy S9 run?
The Galaxy S9 will likely release running Android Oreo since the Galaxy Note 8 released too soon to include the operating system and launched running Android Nougat instead.
Samsung announced in November that a beta version of its Samsung Experience 9.0 custom interface was available for Galaxy S8 and S8+ users to test. Once official it is expected to be the UX for the Galaxy S9 and Galaxy S9+.
Reports indicate Samsung began working on Galaxy S9 firmware in September, under the build numbers G960FXXU0AQI5 and G965FXXU0AQI5.
What will Galaxy S9 look like?
The Galaxy S9 and Galaxy S9+ are expected to have a design similar to the Galaxy S8 and Galaxy S8, with an infinity display, thin bezels, no capacitive home button and an all-glass design. CAD leaks and concept sketches have backed up these predictions. Rumors also suggest the devices will have the same display sizes as their predecessors.
© Copyright IBTimes 2023. All rights reserved.
FOLLOW MORE IBT NEWS ON THE BELOW CHANNELS