San Francisco Leaders Approve Motion For Police To Use Killer Robots
The San Francisco Police got one step closer Tuesday to use robots capable of killing.
The city's Board of Supervisors voted 8-3 to allow officers to use ground-based robots to kill "when the risk of loss of life to members of the public or officers is imminent, and officers cannot subdue the threat after using alternative force options or de-escalation tactics."
The policy still needs one more board vote and mayoral approval before police can use the robots.
Robert Rueca, a San Francisco Police Department spokesperson, told the Washington Post they do not plan to give robots firearms. However, he did describe a scenario in "extreme circumstances" similar to a Dallas incident in 2016 when officers used an unmanned, remotely piloted robot to explode a bomb that killed a sniper who fatally shot five officers.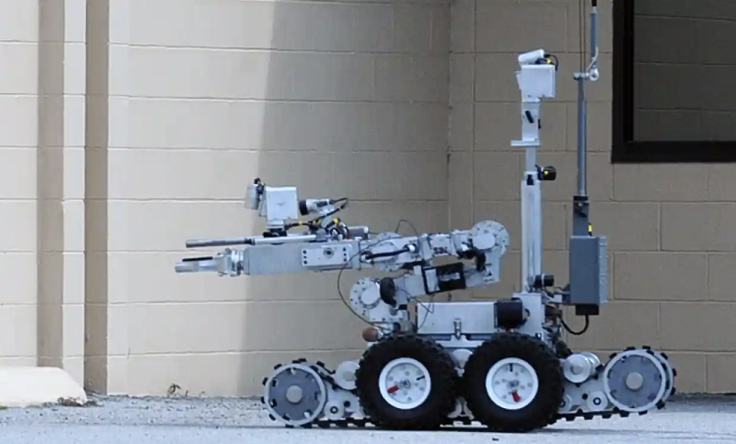 Albert Fox Cahn, director of the Surveillance Technology Oversight Project, told the Washington Post, "In my knowledge, this would be the first city [San Francisco] to take this step of passing a law authorizing killer robots."
The policy sparked debate among the board.
"I'm just stunned that we're here talking about this," Board president Shamann Walton said. "Most law enforcement weapons are used against people of color."
The measure must pass a second vote at a meeting next week and be approved by Mayor London Breed.
© Copyright IBTimes 2023. All rights reserved.