Sanders Stands By His Castro Comments Despite Heavy Backlash From Democrats
KEY POINTS
Sanders defended his Fidel Castro comments Monday night at CNN Town Hall
He said he has been extremely consistent and critical of all authoritarian regimes
Biden: Sanders is blind to the realities of life in autocratic regimes
Senator Bernie Sanders (I-Vt.) defended his praise of late Cuban Communist Dictator Fidel Castro, after receiving plenty of backlash from a certain section of Democrats.
Sanders, who is currently the frontrunner in the Democratic Presidential Primaries, after registering wins in New Hampshire and Nevada, was criticized heavily by the Democrats representing the districts in Florida after he said in an interview Monday that not everything about the Communist Cuban revolution was bad. However, despite the backlash, he stood by those comments Monday night during CNN Town Hall in South Carolina.
"Truth is truth," Sanders said, when asked about the view that it was inappropriate to praise Castro.
"When Fidel Castro first came to power, he initiated a major literacy program. There were a lot of folks in Cuba at that point who were illiterate," The Hill quoted Sanders saying in CNN Town Hall on Monday night. "He formed the literacy brigade. [Castro] went out and they helped people learn to read and write. You know what, I think teaching people to read and write is a good thing."
While he praised some aspects of Fidel Castro's administration, Sanders added that he has been "extremely consistent and critical of all authoritarian regimes all over the world – including Cuba, including Nicaragua, including Saudi Arabia, including China, including Russia," the Hill reported.
He suggested that the Democrats who were unhappy with his comments were publicly showing their support for other presidential candidates.
Sanders' comments on Monday in the interview "60 Minutes" were termed "unacceptable" by the Democrats in Florida which houses thousands of Cuban Americans. The state's Democratic Party released a statement that condemned Sanders' remarks and said that they stood by "the thousands of people who have fled violent dictatorships in Cuba, Venezuela, and Nicaragua."
One of the representatives from Florida, Rep. Donna Shalala (D-Fla) asked Sanders to take some time to speak to the people in her constituency before singing praises of "a murderous tyrant like Fidel Castro."
Former Vice President Joe Biden also panned Sander's comments on the interview, saying that he was blind to the realities of life in autocratic regimes.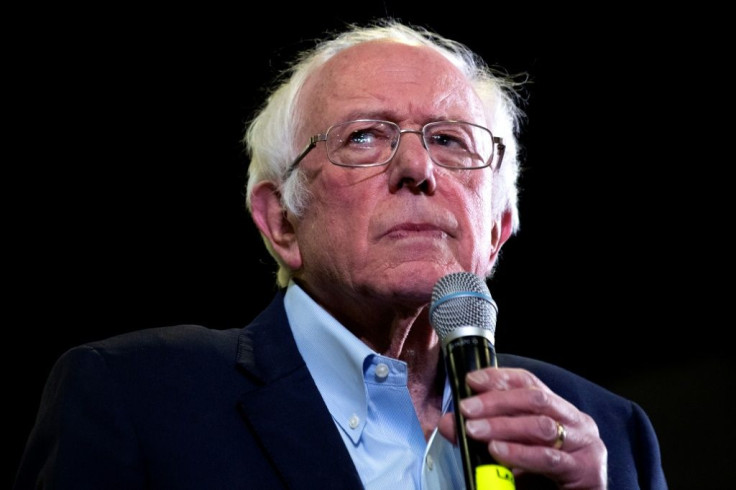 © Copyright IBTimes 2023. All rights reserved.