Sandra Bland Update: No Indictments For Waller County Jail Employees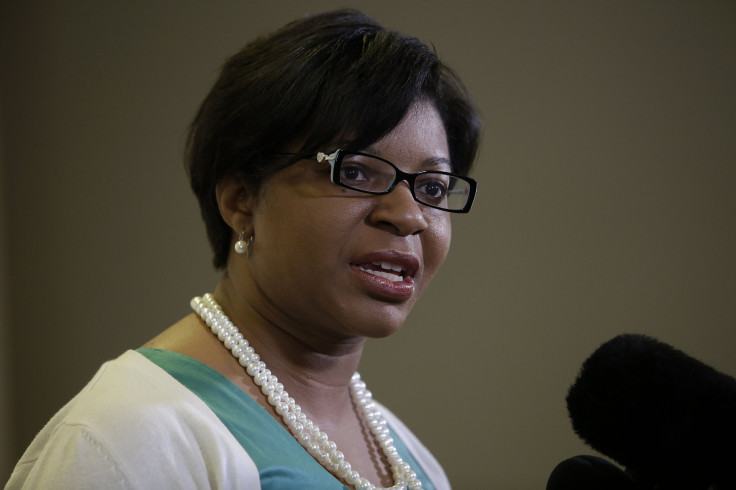 A grand jury in Waller County, Texas, near Houston, decided Monday night not to indict any county jail employees in the July death of Sandra Bland, Houston NBC affiliate KPRC-TV reported. Meanwhile, other indictments are being considered in the case, and the grand jury is expected to reconvene in January.
Bland, an African-American woman from the Chicago area, was found dead in her jail cell July 13, just days after being arrested after a traffic stop. Authorities claimed she hanged herself, but her family expressed doubt. While Waller County prosecutors said the medical examiner did not find injuries consistent with a struggle, they said there was a bruise on her neck consistent with suicide.
Bland was pulled over July 10 for failing to signal a lane change. The state trooper who stopped her, Brian Encinia, would eventually order her to get out of her car, in part because she refused to extinguish the cigarette she was smoking during the traffic stop. The encounter devolved quickly, with the trooper threatening to pull Bland out of the car and to "light [her] up" with a Taser stun gun.
Part of the episode was filmed on the trooper's dashboard camera and featured audio of an alleged physical confrontation between the two, with the trooper claiming he had been elbowed and kicked in the shins while trying to place Bland under arrest for noncompliance and assault. In a part of the encounter that occurred out of the camera's view, a scuffle could be heard, and Bland said, "You just slammed me, knocked my head into the ground. ... I got epilepsy."
Trooper Encinia responded, "Good." He was placed on administrative leave after the arrest. Three days later, Bland was found dead, hanging in her cell from a clear plastic bag tied into a slipknot, according to the autopsy report.
Her death was followed by nationwide protests as well as a lawsuit by Bland's family against Encinia "and others responsible for the death of Sandra Bland," the family's attorney said at the time. A judge last week scheduled a hearing in the family's civil lawsuit for 2017.
A grand jury was convened last month to consider whether officials and guards at the Waller County jail in Hempstead, Texas, should be brought up on charges related to Bland's death. Darrell Jones, one of the special prosecutors on the Bland case, said the grand jurors would still consider if Encinia committed a prosecutable offense in his handling of the traffic stop and arrest.
"Right now, the biggest problem for me is the entire process. I simply can't have faith in a system that's not inclusive of my family that's supposed to have the investigation," Bland's mother, Geneva Read-Veal, said Monday, KPRC-TV reported.
© Copyright IBTimes 2023. All rights reserved.