Sandy Hook Conspiracy Therorists Call Gene Rosen, Newtown Hero, 'Pedophile' & 'Satanist' [VIDEO]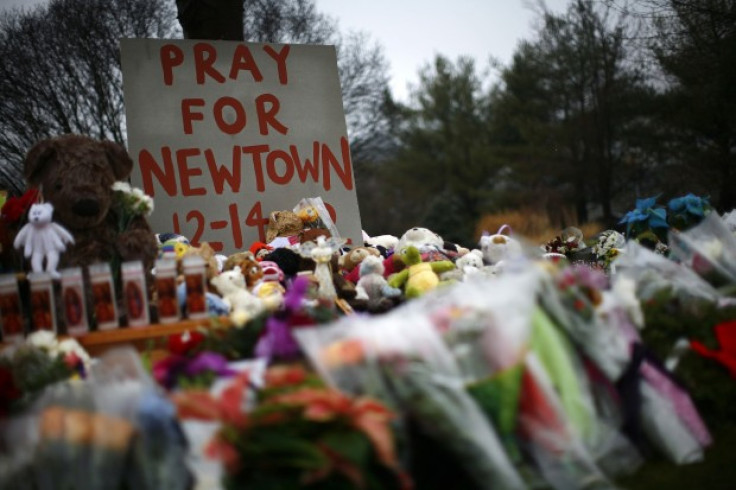 Gene Rosen is a one of Sandy Hook's heroes.
He candidly wept in front of cameras about the tragedy, showing no embarrassment, because he wanted the nation to know how brave the children were after their teacher and classmates had been gunned down in front of them.
On Dec. 14, the day that 26 people were murdered at Sandy Hook Elementary School in Newtown, Conn., Rosen sheltered six children who showed up on his driveway after they had fled the school.
But there has been a growing online crew who are denying the massacre and have been berating Rosen daily.
The conspiracy theorists believe Rosen is an actor hired by "the government," with some calling him a Satanist and pedophile as well, or all three at once, the Daily Mail reported.
These false claims only add to the grief of families and a town still struggling with the horrific shooting that grabbed national headlines.
Rosen, 69, gave many television interviews where he described taking care of the children after 20 of their classmates and six adults were slain in the school by Adam Lanza, who killed himself as police closed in.
But since Rosen has been so open with the media, he has now become a target of conspiracy theorists who believe his intentions were malicious.
The Sandy Hook deniers claim the government or a Satanist coven linked to President Barack Obama actually staged the shootings to promote gun control. Others believe the whole story is a hoax and nothing happened at all, while some are saying the victims were sacrificed as a part of a demonic ritual.
These people are barraging Rosen, sending him emails that demand to know "how much he is being paid."
Videos have been posted on YouTube where some conspiracy theorists want to "expose" his "lies."
One man even claims that one of the children was murdered in Rosen's basement:
"She was sacrificed in the house, in Gene's house," the man says in the online video.
The theorists have made Rosen livid:
"I thought of an expression, that this 'adds insult to injury,' but that's a stupid expression, because this is not an injury, this is an abomination," the retired psychologist told Salon in an interview.
On the day of the shooting Rosen took the children inside his home and reportedly gave them toys to play with while he called their frantic parents.
He had heard the shots before the children showed up on at his house, but assumed it was hunters.
"I had no idea what had happened," Rosen said to the website. "I couldn't take that in."
It's not certain how the children were able to escape the gunman, but reports say Victoria Soto, one of the teachers who was slain at Sandy Hook, hid some of the children before Lanza could find them.
The children who showed up at Rosen's home, two boys and four girls, had to walk past their 27-year-old teacher's body to leave the room.
"We can't go back to school," one little boy reportedly told Rosen. "Our teacher is dead. Mrs. Soto; we don't have a teacher."
Below is the video of Rosen speaking to reporters just moments after the tragedy:
© Copyright IBTimes 2023. All rights reserved.