Santa Tracker 2015: How To Find Where Santa Is Right Now With NORAD, Google [LIVE STREAM]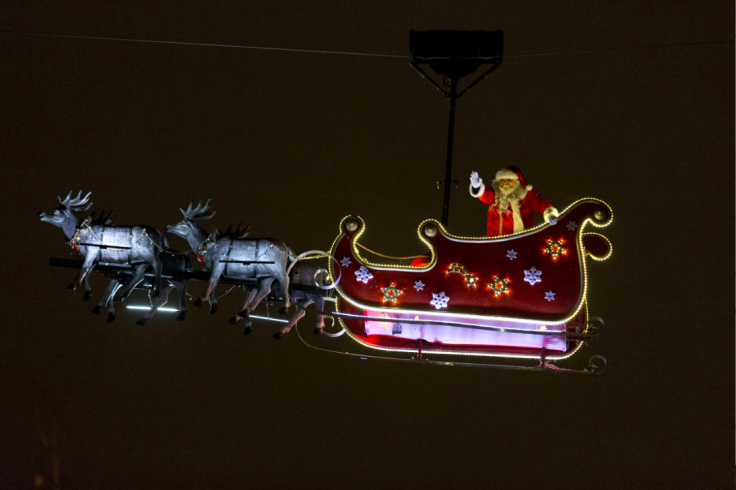 Before children around the world get snuggled into their bed and have visions of sugarplums dancing in their heads, many want to know where Santa Claus is on Christmas Eve. Since jolly old St. Nick has a tracking device planted under his famous red sleigh, courtesy of the North American Aerospace Defense Command (NORAD), curious kids can learn Kris Kringle's location with the click of a button or the touch of a finger.
Simply head over to NORAD Tracks Santa to check out Santa's position on Christmas Eve through live-stream footage. While checking on his position, the interactive website also has festive music to listen to, fun games to play and even a gift shop for last-minute shoppers.
But if a website isn't your thing, NORAD has gotten with the times. There is also an app called NORAD Tracks Santa. It is available for users of Apple, Windows Phone, or Android devices.
If social media is more your thing, there is no need to fret. NORAD also has a Twitter handle and Facebook page that give continuous updates as Santa delivers presents to millions of children around the world.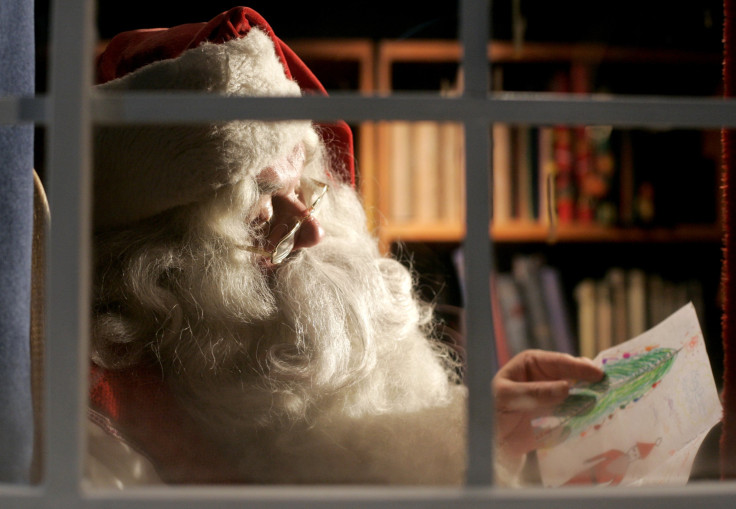 To cross-reference, Google also has a Santa Tracker. Its site also provides various games for children and adults. And if the NORAD Tracks Santa app isn't working, Google has one of those, too.
Tracking Santa all started in 1955. Sears Roebuck & Co. shared an advertisement for children to call Santa directly, but there was a little problem. The retailer posted the wrong number. Instead of the calls going to St. Nick, they went to NORAD's predecessor, the Continental Air Defense Command. But the flub didn't disappoint young children. Workers were instructed to give children information about Santa Claus, which gave birth to the tradition.
One last thing, kids: Before you head off to bed, don't forget to leave Santa some milk and cookies.
Merry Christmas and Happy New Year!
Follow me on Twitter @mariamzzarella
© Copyright IBTimes 2023. All rights reserved.