Sarah Hyland Auditioned For 'Pitch Perfect 2' But Failed To Get A Role; Here's Why
Sarah Hyland had tried to be a part of the "Pitch Perfect 2" cast but she couldn't because of one of her features.
"I was just a little bit too short that was the only reason that I heard," Hyland told ET in an exclusive interview.
The actress did not say she auditioned for which part but "Pitch Perfect 2" eventually became a success with its brilliant cast, which included Anna Kendrick, Rebel Wilson, Hailee Steinfeld, Brittany Snow, Flula Borg, Adam Devine, Ben Platt and Alexis Knapp.
Though Hyland failed to get into the musical film, she has no regrets because she became friends with the movie's alums Borg and Devine while working on the new Peacock series "Pitch Perfect: Bumper in Berlin."
"Everything happens for a reason," Hyland told the outlet. "We got to film in Berlin and it was just the best time. I'm just happy to be part of the franchise, I've been friends with everyone from it for years."
Prior to shooting for the upcoming spin-off series, which is based on Devine's character in the previous film, Hyland worked with Devine on "Modern Family."
"It was so much fun being back together. When I was given this opportunity to work with Adam again, I just jumped at it because we love each other," she described the experience.
Hyland reminisced on the time spent in Germany when Borg showed them around interesting places.
"Normally I'm in Los Angeles, where there is no weather. It's just a sun that vomits solar stuff in your face," she said. "Germany has weather, it has climate it has, what else, marzipan -- I tried to feed them crushed almonds and sugar! They weren't having it, I ate it all myself."
"I also made breakfast sandwiches for them every morning," Borg said.
The trio said their adventures during the filming of "Bumper in Berlin" have led to a lasting friendship that will continue even after the series premiere.
"I keep saying that in like 50 years from now when we're all dead, you know how they do those Emmy things where it's like in memoriam of all the old people that died? It'll be a memorial of you, and they'll be like 'she's acted for 85 years because she's so talented,'" Borg said of Hyland. "She's going to be like Betty White... I feel like I'm just happy to be a little blip on your rocket to stardom."
All six episodes of "Bumper in Berlin" are now streaming on Peacock.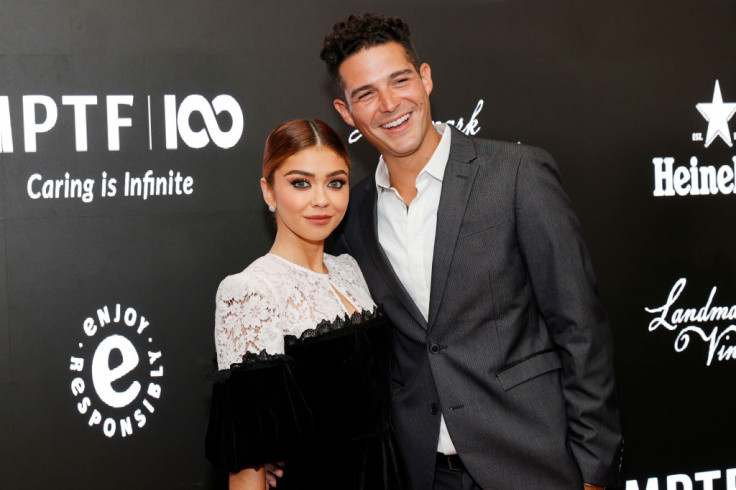 © Copyright IBTimes 2023. All rights reserved.
FOLLOW MORE IBT NEWS ON THE BELOW CHANNELS