Sarah Palin Threatens Lawsuit, But Don't Hold Your Breath
OPINION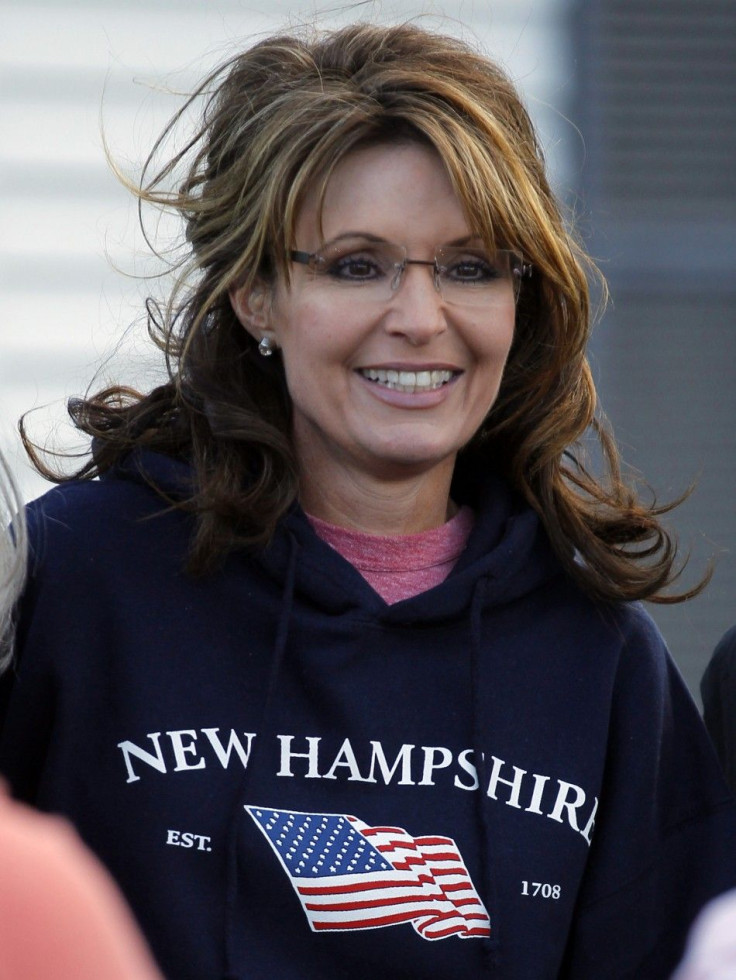 Sarah Palin is threatening to sue the author and publisher of the unflattering biography The Rogue: Searching for the Real Sarah Palin.
But I wouldn't hold my breath on that happening.
Palin said in a letter via her attorney that author Joe McGinniss and Crown Publishing, the Random House division which released The Rogue this month, published a book filled with lies and rumors presented as fact.
The book contains sensational allegations quoting many anonymous sources accusing Palin of such accounts as a one-night stand with NBA star Glen Rice when she was a 23-year-old sports reporter, that she snorted cocaine while snowmobiling, and that she was self-absorbed as Alaska's governor and generally uninterested in actively filling her elected role.
Palin's lawyer, John Tiemessen of Fairbanks, Alaska, advised the author and Crown in a letter to refrain from destroying any e-mail correspondence that might serve as evidence if a lawsuit is filed, claiming the book The Rogue defamed Palin intentionally by publishing unsubstantiated rumors and presenting them as fact.
Earlier this month Palin's husband, Todd, said McGinniss had a creepy obessession with my wife.
Palin's lawyer makes a point, of course.
It's clear that the author researched and published rumors about Palin but had few on-the-record facts in his book to substantiate the most sensational allegations.
He cites anonymous sources. He wrote in a strong, opinionated voice. He effectively relayed a story as it might be told in a gossip session by Palin's worst enemy.
But here's the problem with suing McGinnis and the publisher: Palin would have to prove that the allegations in the book are all lies if she proceeded with a lawsuit.
She's a public figure -- considerably so -- and it's hard to prove libel when you are in the public eye in the first place. More importantly, however, to win such a lawsuit Palin would have to prove that she didn't sleep with Rice, the former Michigan basketball star turned NBA standout. She would have to prove that she didn't snort cocaine.
She would have to clear her name completely.
The truth of the matter is that sleeping with Rice wasn't exactly a crime, anyway. If it happened, she was unmarried and he was unmarried. So unless one thinks interracial sex is a crime, it's really a non-story, true or not.
In regard to the drug-use allegations, here's a safe bet that Palin has used illegal drugs at some point in her life. The majority of Americans do, at least once. There again, proving that account is false would place more of a burden on Palin than the author.
It's just an unfortunate reality of becoming an American celebrity that one has to take the good with the bad. Perhaps it's not fair that Palin is paid so well for personal appearances and reality shows and other celebrity activities. Perhaps it isn't fair that she was treated so poorly by McGinniss in a book filled with unsubstantiated claims.
Nobody ever said being a celebrity in this country is fair, however. But one thing we do know is that celebrity lawsuits claiming libel for such accusations typically do more damage to the celebrity than to the author and publisher. To win against McGinniss and Crown, Palin and her lawyer would have to show it's all untrue.
And that may not be so easy, even though the book is clearly a cheap shot.
FOLLOW MORE IBT NEWS ON THE BELOW CHANNELS