Saudi Arabia Crawls Forward: Women Can Now Serve On Religious Police Force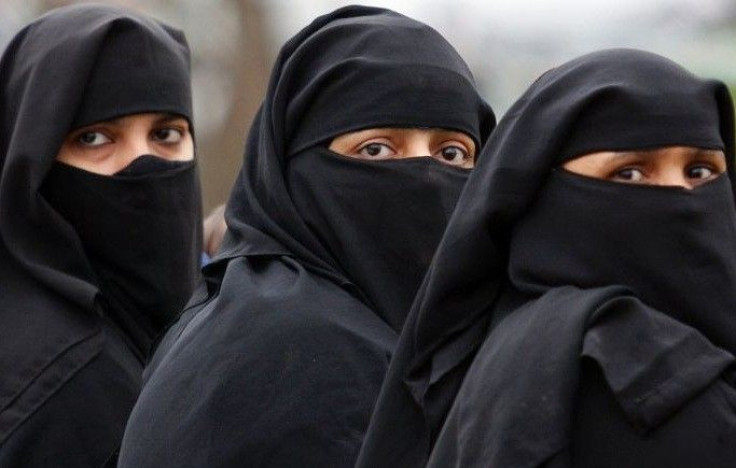 For the first time ever, Saudi Arabia's national morality police will open its ranks to a whole new demographic: women.
The Commission for the Promotion of Virtue and Prevention of Vice -- or, more colloquially, the mutawa -- is responsible for enforcing religious regulations, including prayer times and dress codes. Its officers, who are frequently accused of overzealousness, prosecute Saudis who exhibit "sinful" behaviors.
The head of the mutawa, Abdul Latif Abdul Aziz Al Sheikh, told the official Saudi Gazette this week that he hopes to begin recruiting female officers soon, according to BBC News.
The announcement is in line with several new initiatives that are increasing women's' rights in this conservative Islamic kingdom of 28 million.
Last year, King Abdullah bin Abdulaziz al-Saud announced a slew of reforms to advance -- however incrementally -- gender equity in Saudi Arabia. Laws giving women the right to vote and to stand for public office should be fully implemented by 2015, Abdullah said. Females were also invited for the first time to join the Shura Council, an advisory body of 150 members appointed by the king.
But women are still obliged to play secondary roles to men in their families and communities, and must wear long abayas to hide their bodies in public. Most Saudis do not mind this state of affairs; for religious reasons, a great many women support the strict moral codes that govern their lives.
Many -- but not all. More and more females, especially in younger generations, are calling for serious change.
Moneyed Monarchy
Change is difficult to come by in Saudi Arabia, an oil-rich and well-armed absolute monarchy that enjoys the staunch support of the U.S. The revered King Abdullah runs a tight ship, and strict conservatism affects every aspect of public and private life.
But the status quo cannot last forever. This monarch is 88 years old, and he walks with a hunch due to back problems. Two men who would have been next in line for throne have already passed away, leaving Minister of Defense Salman bin Abdulaziz al-Saud as the current designated crown prince. He is 79, has suffered a stroke, and has a family history of heart disease.
A power struggle could be in the offing, which could exacerbate a burgeoning strain of public dissent that has lately been chipping away at the eminence of the regime.
Some Saudis complain the monarchy exists only to enrich itself. During the Arab Spring of last year, a few of them grew bold enough to make complaints about infrastructural problems and a lack of affordable housing. But Saudi riyals calmed the rising tide of dissent as the monarchy spent more than $100 billion on public services.
Saudi Arabia's riches cannot continue to maintain stability indefinitely unless kingdom starts diversifying its economy away from oil, a commodity that undergoes volatile price shifts and will one day run out.
One Crisis At A Time
Threats to the monarchy are compounded by the growing power of the Internet, which, despite heavy censorship, is still enabling some of Saudi Arabia's boldest citizens to share information and foment dissent.
Females aren't exempt from this trend. Last year, Manal al-Sharif, a 32-year-old woman, made global headlines when she filmed herself driving a car, which is prohibited. After posting the clip online, she was arrested and detained for 10 days.
But over the next few months, dozens more women followed in her footsteps, and many of them were not prosecuted for their actions.
A similar protest occurred in May of this year, when a young woman resisted the mutawa as they tried to eject her from a mall because she was wearing nail polish. She filmed the altercation, uploaded the clip to YouTube, and got millions of hits, doing serious damage to the mutawa's reputation.
An increase in these types of incidents may have motivated King Abdullah to appoint Sheikh -- a decidedly moderate leader -- to head the mutawa this year. He has certainly reined in the group's mandate, announcing this month that the police force will adhere to more lenient codes and refrain from making frivolous arrests and raids.
Sheikh's latest decision to include women in the force is a huge step forward, even if they are only there to address female offenders more effectively, and even if their presence does not lessen the group's moral severity.
For gender-equality advocates in one of the world's most conservative states, even small signs of progress are worth more than anything riyals can buy.
FOR FREE to continue reading
✔️ Unlock the full content of International Business Times UK for free
offer available for a limited time only
✔️ Easily manage your Newsletters subscriptions and save your favourite articles
✔️ No payment method required
Already have an account?
Log in
© Copyright IBTimes 2023. All rights reserved.