Saudi Crown Prince's NEOM Project Is Xi's Plan To 'Normalize' Public Surveillance: Report
KEY POINTS
Xi Jinping's Saudi visit in December 2022 resulted in 34 deals, including some in construction and info technology
MBS reportedly sees China as a "critical partner" in fulfilling his futuristic megacity dreams
China's surveillance system can link surveillance cameras to facial recognition, a researcher said
Saudi Crown Prince Mohammed bin Salman's (MBS) project, which will see a futuristic city in the desert called NEOM, will become Chinese President Xi Jinping's ticket toward normalizing surveillance of the public, a report has claimed, citing experts.
Xi is looking to "normalize and seek to legitimize its vision of a state-led cyberspace and surveilled public," Jili Bulelani, a Harvard University fellow researching China's global ambitions, told Insider in a report published Sunday.
Xi met with MBS in December 2022 during a state visit that saw Saudi state media announcing 34 investment deals between China and Saudi in various sectors including construction and information technology.
Another expert, Marwa Fatafta, a policy manager at digital rights group Access Now, also warned that the project is not only looking to establish itself as a futuristic attraction but it could also be used by the Kingdom as a tool for invasive surveillance, according to Insider.
While Saudi has not yet implemented the type of surveillance that can be seen in China, Annelle Sheline, a researcher with the think tank Quincy Institute, told the outlet that China "is working with the Saudis and other Gulf countries" to start implementing "the sort of surveillance" carried out by the Chinese government.
Chatham House researcher James Shires said one form of Chinese technology in surveillance was linking cameras to facial recognition, which could represent "a real risk to people's privacy, especially depending on how the data is collected and stored.
Observers previously noted that the Saudi crown prince saw China as a "critical partner" in his Vision 2030 agenda, which includes the $500 billion NEOM project.
In 2021, Chinese telecoms giant Huawei secured a deal with the Saudi government for the Red Sea Project, which the company said would help the Kingdom "build a global clean energy and green economy center."
"The Red Sea Project has been listed in the Saudi Vision 2030 as a key project. Its developer is ACWA Power, and the general contractor of EPC is SEPCOIII. Located on the Red Sea coast, NEOM is also known as the city of the future, powered entirely by renewable energy. It will lead a new way of life and drive new economic growth, as resources such as oil are increasingly depleted," Huawei said at the time.
Huawei did not immediately reply to Insider's request for comment on its role in developing NEOM, the outlet said.
Shires said there were "huge questions" about the level of privacy protection Huawei would offer users in the megacity.
Huawei was met with export controls by the U.S. Commerce Department in 2019 over alleged national security risks and fears that the Chinese tech giant allowed its government access to sensitive user data.
The company denied the U.S. government's accusations, but the White House went on to cut Huawei's access to semiconductors made with American technology in 2020, as per Nikkei.
Huawei has since shifted from a focus on smartphones to cloud technology. Insider reported that another potential concern for the NEOM project is the role the companies storing huge amounts of computer data play in the megacity's cloud technology.
In 2020, then-U.S. national security advisor Robert O'Brien said there has been "a growing recognition everywhere that Huawei is a problem."
On the side of the Saudis, there is also growing concern that the crown prince is betting on another strategic plan to improve his image after the U.S. concluded that he approved the brutal killing of journalist and Saudi dissident Jamal Khashoggi.
Some are concerned that the purported zero carbon emission NEOM, which was announced by MBS in 2017, will kick out people from the local Huwaitat tribe, who live in a part of the project's site, The Guardian reported.
"For the Huwaitat tribe, NEOM is being built on our blood, on our bones. It's definitely not for the people already living there!" Alia Hayel Aboutiyah al-Huwaiti, a London-based activist and member of the tribe, said, as per the outlet.
Alia Al-Huwaiti said activist Abdul Rahim al-Huwaiti was "killed" to "set an example" after the latter died following his criticism of the project's development plan, which he posted on social media, according to The Guardian.
Human rights organization MENA Rights Group said Abdul al-Huwaiti was "executed by Saudi special forces for protesting forced eviction" of residents in Al Khuraiba village, which is located within the NEOM site.
According to the outlet, Saudi authorities claimed that Abdul Al-Huwaiti was killed in a shootout with security forces and allegedly injured two when he shot back at law enforcement.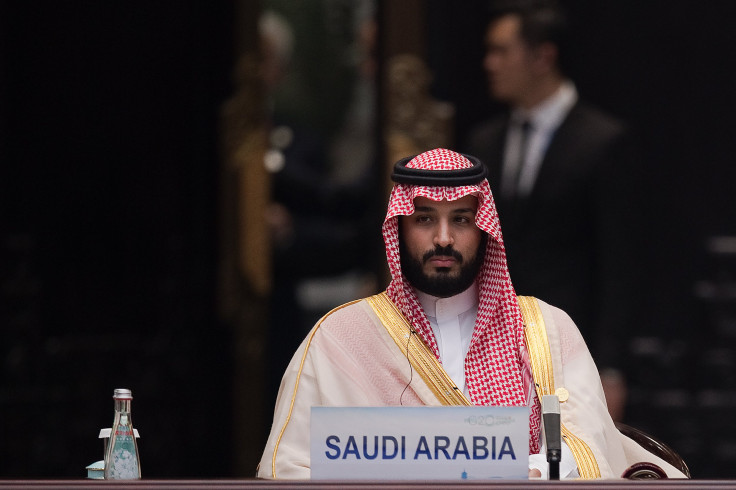 FOR FREE to continue reading
✔️ Unlock the full content of International Business Times UK for free
offer available for a limited time only
✔️ Easily manage your Newsletters subscriptions and save your favourite articles
✔️ No payment method required
Already have an account? Log in
© Copyright IBTimes 2023. All rights reserved.