SB19 Mania: 12 K-Pop Groups & Idols Who Did The 'Gento' Dance Challenge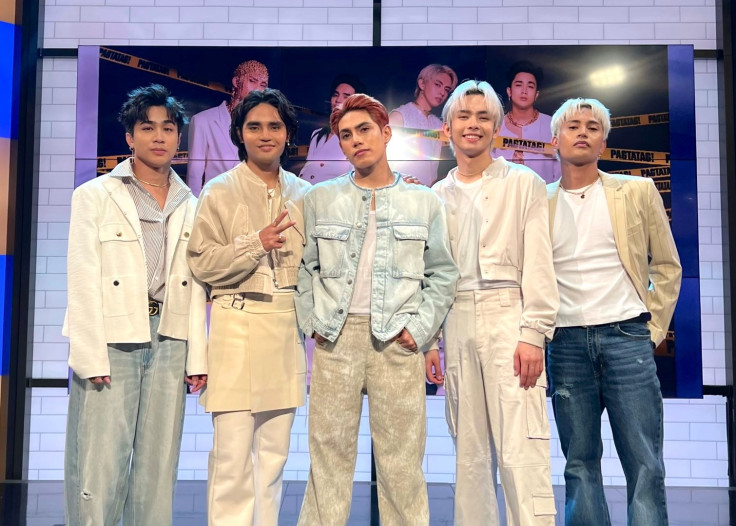 KEY POINTS
SB19 has been dominating TikTok with its "Gento" dance challenge
"Gento" was released in June as part of SB19's latest EP, "Pagtatag"
2NE1's Minzy and The Boyz are among the K-Pop stars who danced to "Gento."
Filipino pop group SB19 is currently dominating TikTok with the hottest dance challenge of the summer.
Pablo, Josh, Stell, Ken and Justin previously stunned the P-Pop community with the release of its newest track, "Gento," which not only featured killer rap verses but also a choreography that got millions of TikTok users on their feet.
Apparently, the "Gento" dance challenge has expanded on a global scale as the song got featured in more than 1.6 million posts on TikTok as of press time. Amid its popularity, several K-Pop groups and idols also jumped in on the challenge, posting their versions of the dance on TikTok or doing a live performance during K-show appearances.
Below is the list of 12 K-Pop groups and idols who confidently took on SB19's "Gento" dance challenge.
1.
CRAVITY's Hyeongjun and Taeyoung
CRAVITY members Hyeongjun and Taeyeong showed off their impressive dance skills, giving an all-out performance of "Gento." The duo added their signature styles and swag, which earned praise from social media users. Some even described the cover as one of the best so far.
2.
The Boyz's Juyeon, Jacob, and Sun Woo
During The Boyz's "ZENERATION" stop in Manila, Philippines, members Juyeon, Jacob, and Sunwoo surprised the crowd by adding the choreography of "Gento" into the dance break of their performance. Fan cams of the members have since gone viral on TikTok, garnering over 2 million views collectively.
3.
Kep1er's Kim Dayeon
Kim Dayeon proved that she's got what it takes to pull off complex dance moves, bringing sass and confidence to her dance cover of "Gento."
4.
Aiki
Aiki was one of the first K-Pop stars to jump in on the "Gento" dance challenge when it dropped on the platform. Interestingly, her cover also caught the attention of SB19 member Stell, who thanked her for doing the dance challenge.
5.
MIRAE
MIRAE members Yoo Dou-hyun, Khael, and Park Si-young first performed their cover of "Gento" during an appearance in the latest episode of 1theK Originals' "Count Dance," released last month. After the episode dropped, the trio also posted their cover on TikTok.
But the "Gento" fever did not end there; other MIRAE members performed the song during a live broadcast with their fans. Since the track was not prepared for the show, MIRAE attempted to sing the Filipino song while doing the choreography.
6.
Lea Navvab Huening
Tomorrow x Together (TXT)'s Huening Kai and Kep1er's Huening Bahiyyih aren't the only "Huening Siblings" born with multiple talents. Their sister Lea has also been active on TikTok, where she would dance to several trends, including "Gento." She described the dance as "hard" but "fun" when she did the challenge.
7.
YOUNITE's Eunho and Hyungseok
YOUNITE may be new to the K-Pop scene, but members Eunho and Hyungseok definitely caught the attention of SB19's fans — known as A'TIN — for having a "nice swag" while performing "Gento."
8.
GreatGuys
Jaei, Uiyeon, Horyeong, Daun, Baekgyeol, Donghwi, Hwalchan, Haneul and Dongin all joined in on the "Gento" dance challenge last May, becoming one of the first K-Pop groups to do so.
9.
TEMPEST's Hwarang
Although a bit late, TEMPEST member Hwarang showed off his version of the dance trend on TikTok earlier this month. In the video, he wore a simple outfit consisting of joggers and a plain shirt, seemingly doing the challenge after studio rehearsals.
10.
ATBO's Seok Rakwon and Oh Junseok
ATBO members Seok Rakwoon and Oh Junseok took the "Gento" dance challenge to the streets of Seoul. Most social media users praised the duo for the "amazing" dance cover, which has accumulated over 272,900 views as of press time.
11.
EPEX's MU
EPEX member MU — who debuted under C9 Entertainment in 2021 — gave an all-out performance of "Gento," giving justice to the dance. At the end of the dance, however, he added a bit of freestyle and continued to vibe with the song.
12.
2NE1's Minzy
Former 2NE1 member Minzy proved that she's still got that main dancer skills, though it's been years since she debuted as a K-Pop idol. The 29-year-old artist surprised her supporters by dancing to "Gento," even earning a shocked reaction from the SB19 members themselves in the comments section of her entry.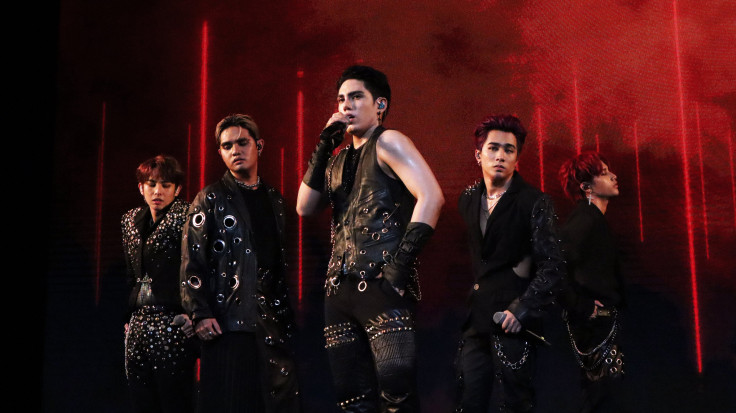 © Copyright IBTimes 2023. All rights reserved.