SBF Demands New FTX CEO To Return Customers' Money After Report Of Exchange's Possible Revival
KEY POINTS
John Ray III revealed they have formed a task force to look into the possibility of reviving FTX
Bankman-Fried accused the new FTX CEO of just 'paying lip service'
Ray criticized Bankman-Fried's comments as unhelpful
Sam Bankman-Fried, the founder of the now bankrupt crypto empire FTX, has slammed the new and court-appointed CEO of the firm John Ray III and demanded that he return customers' money following reports that the new admin is looking into reviving the exchange.
Bankman-Fried, on Thursday, did not mince words against the new CEO of the crypto empire he founded upon learning that the new administration running the exchange is exploring possibilities on how to restart the now-bankrupt exchange.
Bankman-Fried, or SBF, as he is more popularly known in the crypto space, mocked Ray and accused him of just "paying lip service" and demanded that the new CEO admit that FTX US, the company's U.S. arm, is solvent and return the customers' funds.
"I'm glad Mr. Ray is finally paying lip service to turning the exchange back on after months of squashing such efforts," SBF said, adding, "I'm still waiting for him to finally admit FTX US is solvent and give customers their money back."
On Wednesday, Ray told the Wall Street Journal that he had formed a task force to look into the possibility of reviving the global exchange platform. "Everything is on the table, he said, noting that "if there is a path forward on that, then we will not only explore that, we'll do it."
The new FTX CEO also criticized Bankman-Fried's comments as unhelpful and said that "we don't need to be dialoguing with him," while underlining that SBF "hasn't told us anything that I don't already know."
In his response, Bankman-Fried called Ray's statement "a shocking and damning comment from someone pretending to care about customers."
Even before FTX and its affiliated businesses filed for Chapter 11 bankruptcy on Nov. 11, Bankman-Fried said that FTX US was solvent.
"FTX US, the US-based exchange that accepts Americans, was not financially impacted by this shitshow. It's 100% liquid. Every user could fully withdraw (modulo gas fees etc)," SBF said on Nov. 9.
In an interview with YouTuber Tiffany Fong later in November, Bankman-Fried reiterated that FTX US was solvent.
"FTX US was so f***ing solvent that it could absolutely [throw] 250 million dollars to a hat on the way to bankruptcy, [and] it's still solvent," SBF said, adding, "about 500 million over."
Over the past 24 hours, FTT, the native token of the FTX exchange, saw a 25.45% gain and was trading at $2.25 with a 24-hour volume of $109,437,441, the latest data from CoinMarketCap showed.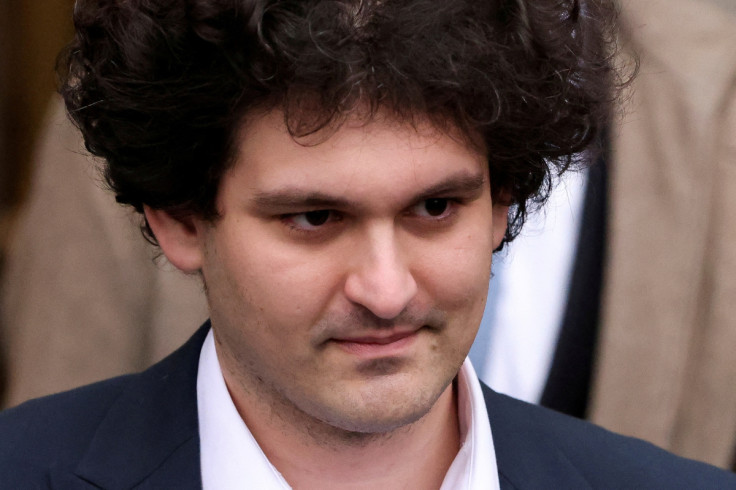 © Copyright IBTimes 2023. All rights reserved.