Skybridge CEO Reveals Plans To Buy FTX Stake And Back Up Brett Harrison's FTX US
Skybridge CEO Anthony Scaramucci has revealed that his investment management company may buy back the stake it sold to the now-bankrupt crypto derivatives exchange FTX. Scaramucci also revealed had invested in a crypto firm founded by former FTX US head Sam Bankman-Fried.
"We're waiting for the clearance from the bankruptcy people, the lawyers and the investment bankers to figure out exactly what we're going to be buying back, and when," Scaramucci told CNBC last week, noting that the situation will not likely be resolved "until probably the end of the first half of this year."
It may be recalled that FTX bought a 30% stake in Skybridge in September, months before it filed for bankruptcy on Nov. 11.
Scaramucci, who founded Skybridge after his short stint as the communications director at the White House and believed to be a friend of Bankman-Fried, the founder and former CEO of FTX, added that the crypto executive broke the rules.
"I think it's very clear now that there was a fraud. We'll of course have to let the legal system determine all of those things," he said.
However, on Nov. 11, Scaramucci refused to call the situation a fraud but asked "Sam and his family to tell the truth to their investors, [to] get to the bottom of it," during Squawk Box, CNBC's pre-market morning news and talk program.
The financier also revealed that he is investing in a crypto business founded by Brett Harrison, the controversial former president of the defunct crypto exchange FTX US, and said he will be using his personal money to back Harrison up.
"Brett, I am proud to be an investor in your new company. Go forward. Don't look back. Wishing you the best," Scaramucci said in a tweet this weekend, confirming the news.
"Thank you so much, Anthony. Your support and advice mean the world to me. I can't wait to work together," Harrison said in the comment.
Harrison has been looking for investors to fund his crypto software company at a valuation of up to $100 million, according to Bloomberg last month.
The company is developing software that cryptocurrency traders could use to write algorithms for strategies, as well as provide access to a wide range of crypto markets both centralized and decentralized, the report noted.
Bankman-Fried, in a comment about Harrison's new crypto business, said, "Brett was a great developer and deeply understood FTX's product."
He added: "While I strongly disagree with much of what he said, I have no desire to get into a public argument with him, nor do I feel like it's my place to litigate his job performance in public unless he were to authorize me to do so."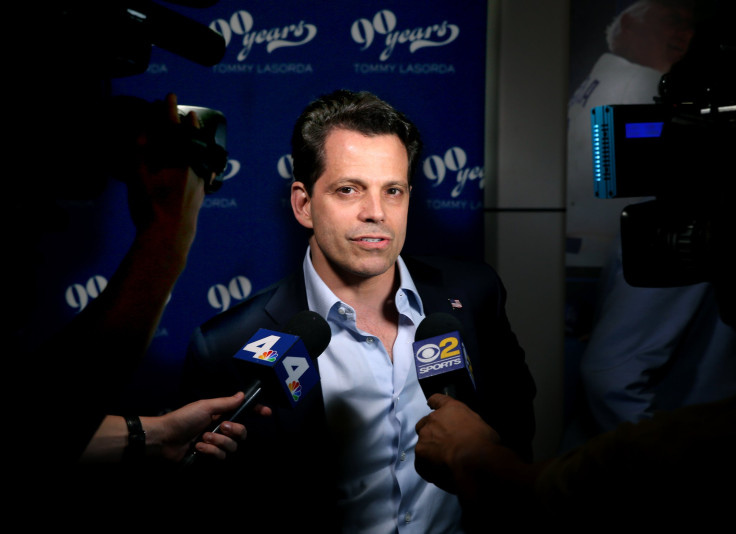 © Copyright IBTimes 2023. All rights reserved.