FTX Was Solvent When It Filed For Bankruptcy, Says SBF
KEY POINTS
Bankman-Fried reiterated in a recent interview that FTX US was solvent when it filed for bankruptcy
Alameda Research withdrew $204 million from FTX US, days before the crypto exchange collapsed
FTX US resigned from the Washington D.C.-based trade association on November 10, a day before filing for bankruptcy
Sam Bankman-Fried, the embattled former CEO of the crypto derivatives exchange platform FTX, said in a recent interview that FTX US, the American arm of FTX Global, was solvent when it filed for bankruptcy.
A day before FTX and its affiliated companies filed for bankruptcy, Bankman-Fried claimed that the assets of FTX US were "not financially impacted" by the fallout. But, FTX US along with Alameda Research were among the hundreds of affiliated companies included when the mother company filed for Chapter 11 protection on November 11.
In a tweet prior to the bankruptcy filing, Bankman-Fried clarified that "FTX US, the US-based exchange that accepts Americans, was not financially impacted by this shitshow. It's 100% liquid. Every user could fully withdraw."
Bankman-Fried was telling people that FTX US was not affected by the colossal crash and crypto Twitter discovered that he signed the bankruptcy filings on November 10, the same day he said the American arm of his empire was solvent. But Bankman-Fried looks bent on continuing with this narrative and apparently no amount of unraveling would silence him or trigger him to retract his claim.
On Tuesday, the former FTX CEO appeared as a guest on the YouTube channel of citizen journalist Tiffany Fong and answered major questions most people would like to know. During the interview, he was asked about FTX US, which stopped processing on-chain customer withdrawals on November 11.
"FTX US was so f***ing solvent that it could absolutely [throw] 250 million dollars to a hat on the way to bankruptcy, [and] it's still solvent," Bankman-Fried said. "About 500 million over," he added.
The question now is, if that's the case, why was it included when the company filed for bankruptcy?
The former FTX CEO shared with Fong that he was coerced into writing the filing for FTX US despite that the entity's customers still have their assets fully backed. But, looking back at the events that transpired, Bankman-Fried's recent statement sounded a bit out of tune.
Crypto intelligence firm Arkham shared an analysis last week, revealing that Alameda Research, the crypto trading firm founded by Bankman-Fried in 2017, withdrew $204 million from FTX US, days before the crypto exchange collapsed. Of the $204 million, Arkham learned that 69.8%, or around $142.4 million was sent to "wallets owned by FTX International" noting that "Alameda may have been operating to bridge between the two entities."
In its analysis, the firm even detailed the breakdown of what had been withdrawn from FTX US on the days leading to its filing for Chapter 11. "Of the $204M withdrawn: $38.06M was in BTC (18.7%), $49.39M was in ETH (24.2%), $116.52M was in USD-denominated stables (57.1%)."
That said, FTX US resigned from the Washington D.C.-based trade association on November 10, a day before FTX filed for bankruptcy.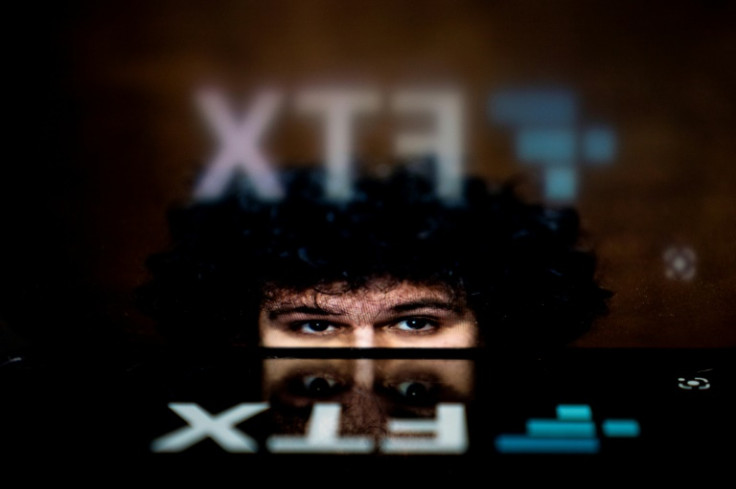 © Copyright IBTimes 2023. All rights reserved.
FOLLOW MORE IBT NEWS ON THE BELOW CHANNELS