DCG Strives To Stay Liquid, Suspends Dividend Payouts To Shareholders
KEY POINTS
DCG and several of its subsidiaries are facing significant challenges
The crypto conglomerate is trying to stay afloat despite difficulties in the market
DCG CEO Barry Silbert is optimistic that his empire would weather them all
In an attempt to keep its head above water, crypto conglomerate Digital Currency Group (DCG) has informed its shareholders about the suspension of dividend payouts until further notice.
DCG explained in a letter sent to shareholders Tuesday that the latest move was made in an attempt to reduce operating expenses and preserve liquidity to stave off the impact of current market conditions.
"In response to the current market environment, DCG has been focused on strengthening our balance sheet by reducing operating expenses and preserving liquidity. As such, we have made the decision to suspend DCG's quarterly dividend distribution until further notice," the letter, which was reportedly accessed by Coindesk, noted.
DCG CEO Barry Silbert, the finance veteran behind the crypto empire, is now fighting to keep its conglomerate afloat in the aftermath of the spectacular FTX crash, the growing tension between crypto exchange platform Gemini and DCG's affiliate Genesis and the charges the U.S. Securities and Exchange Commission (SEC) slapped Genesis with over the controversial Gemini Earn program.
Other businesses under the umbrella of DCG — including fund manager Grayscale Investments, media and events provider Coindesk and Bitcoin miner Foundry — also face significant challenges, the Wall Street Journal reported.
Aside from the issues within the cryptocurrency industry, one of the reasons behind the current challenges DCG and its subsidiaries are facing is Silbert losing grip on risk management due to the size of the organization.
"The organization got so big. It was almost like a victim of its own success," Digital Assets Data founder Mike Alfred said, as per the outlet, adding, "Barry was no longer able to manage the risk management himself at every subsidiary."
Amid these issues and challenges, Silbert is optimistic that his empire would weather them all, noting that "no doubt that DCG will emerge from this year a stronger company than ever before."
Silbert also said "the industry has a lot of hard work to do to re-establish its credibility and reputation, which have been all but destroyed by a wave of unprecedented fraud and criminal behavior unlike anything I've seen in my career" and told shareholders that "this is going to be a challenging year for all of us, but I remain optimistic."
The SEC announced last week that it filed charges against DCG's Genesis Global Capital, LLC and Gemini Trust Company, LLC.
The charges were reportedly "for the unregistered offer and sale of securities to retail investors through the Gemini Earn crypto asset lending program."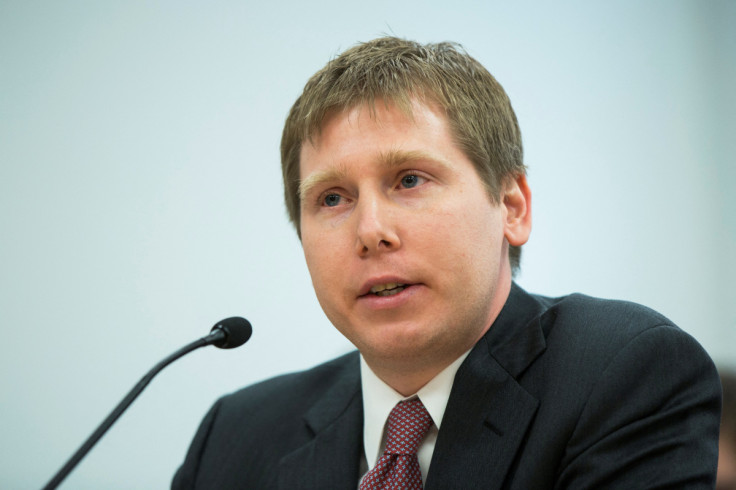 © Copyright IBTimes 2023. All rights reserved.