SBF Pleads Not Guilty To New Indictment, Gets Court's Permission To Meet With Lawyers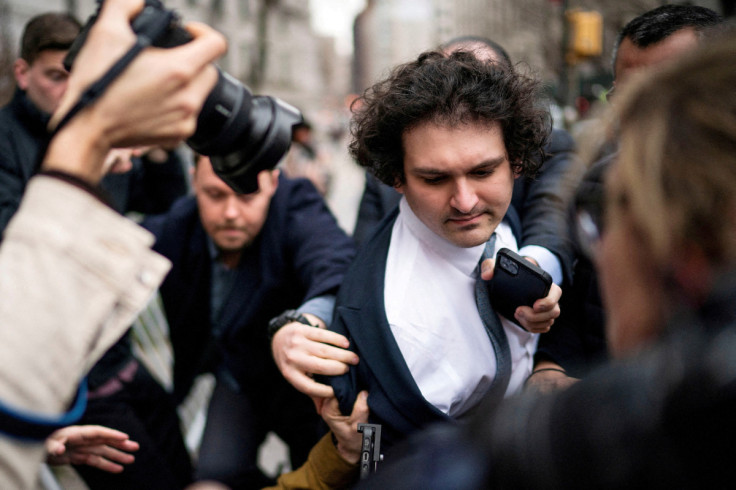 Sam Bankman-Fried (SBF), the disgraced co-founder and former CEO of the fallen crypto empire FTX, pleaded not guilty to the latest charges of fraud and money laundering linked to the collapse of the now-bankrupt crypto platform.
He was also granted permission to meet with his lawyers for a limited time.
On Tuesday, SBF pleaded not guilty to fraud and money laundering charges in an updated indictment by prosecutors, with the latest court proceedings heard by Magistrate Judge Sarah Netburn.
The former FTX CEO has been charged with seven counts of fraud and money laundering, along with a campaign finance charge contained in the revised U.S. indictment filed on Aug. 14, which reduced the number of counts by almost half.
Similarly, SBF pleaded not guilty to eight criminal charges in January, which included money laundering, conspiracy to violate campaign finance rules, and conspiracy to commit wire and securities fraud.
In March, prosecutors stretched the charges to 13, which included allegations that SBF violated anti-bribery provisions in the U.S. when he allegedly bribed Chinese officials in 2021.
During Bankman-Fried's court appearance Tuesday, his lawyers claimed that the 31-year-old crypto mogul is being denied access to his depression and ADHD drugs at the Metropolitan Detention Center (MDC) in Brooklyn, where he is currently being held.
District Judge Lewis Kaplan previously ordered the MDC to grant SBF "uninterrupted access to his daily prescribed medications." Moreover, his camp also claimed that the executive is being denied a vegan meal plan and is "literally now subsisting on bread and water."
On the same day, Judge Kaplan allowed SBF to meet with his lawyers outside his prison cell for one day (Aug. 22), specifically from 8:30 a.m. until approximately 3:00 p.m.
"The request is granted to the extent that the Marshall shall make the defendant available to meet with counsel in the Marshal's cell block attorney room," the court filing read.
The judge also allowed SBF's lawyers to bring with them during their meeting with their client "one internet-enabled laptop and one WiFi device into the courthouse."
"Counsel may bring one Internet-enabled laptop and one WiFi device into the Courthouse for the purpose of the meeting," Judge Kaplan said.
The judge's decision came in response to SBF's request to meet with his lawyers on weekdays to prepare for his defense. Prior to being sent to the MDC, he was out on bail and under house arrest at his parents' home in Palo Alto, but he was sent to jail after the judge revoked his bail bond due to allegations of witness tampering.
It is alleged that SBF leaked the journal of Caroline Ellison, his ex-lover and the former CEO of the crypto hedge fund Alameda Research, to the New York Times.
© Copyright IBTimes 2023. All rights reserved.